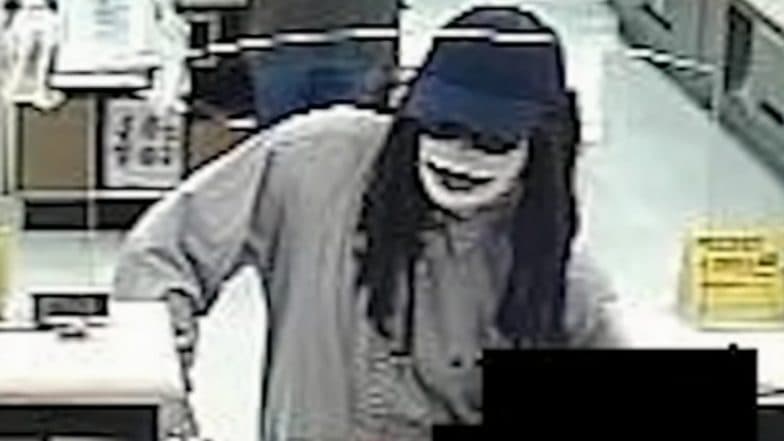 If anything that went too far with Friday the 13th was this man, who wrapped himself with a white bandage and robbed a bank, in broad daylight. Dubbed as the 'Mummy Marauder' by the Federal Bureau of Investigation (FBI), the officials are now hunting for the alleged robber. Anybody, who can inform about his whereabouts, will be awarded USD 5,000 (Rs 35,500 approx.). The robbery reportedly took place at the First Convenience Bank in Harris County, Texas on Friday, the 13th. The FBI released the photos captured by the CCTV surveillance in the hope that someone might identify him. Daylight Robbery! Man Coolly Walks Off With Million-Dollar Painting Right Under Visitors' Noses at Russian Museum. 
FBI described the man covered in white gauze, with a wig and baseball cap verbally threatened the teller at the bank while demanding cash. He fled the bank, reportedly getting into a black Mitsubishi Montero SUV with an undisclosed sum of money. The Mummy Marauder was described as a black male in his early 20s, approximately 5 ft. 11 inch tall with a minimum build.
Watch Viral Video:
Many similar instances in the past too have proved that criminals are finding unique ways to scare the witnesses. In 2018, a Russian thief painted his face in green to disguise his identity. The thief was accused of stealing a woman's purse at a local train station in Krasnodar. But the police was quick to solve this case because of his unusual trait.