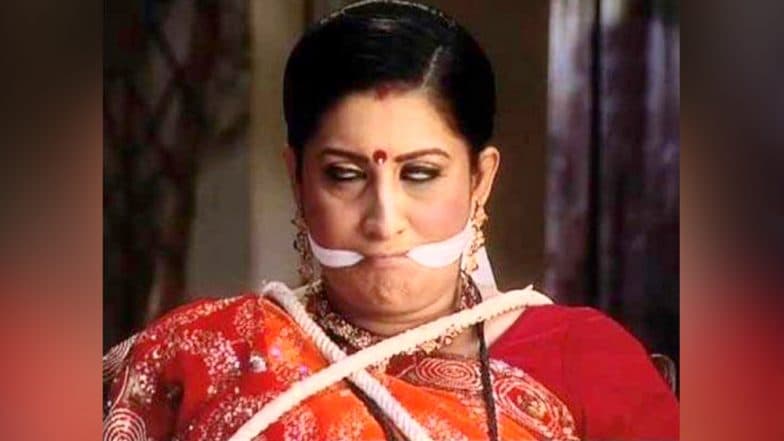 New Delhi, October 25: Union Minister Smriti Irani, who has been facing heavy criticism for her recent comments on the topic of women entry into the Sabarimala temple (10-50 years age group), has had to go back to her 'Tulsi' avatar in order to respond to her critics. The minister shared a picture of her on Instagram with the caption Hum Bolega toh Bologo ki Bolta Hai (If I speak, people will further question why). But the image shared by Irani has only prompted more comments and remarks. Smriti Irani's Remark on Women's Entry Into Sabarimala Temple: Struggling to Make Sense of The Bizarre 'Basic Common Sense'.
Union Minister Smriti Irani, on Tuesday, October 23, at an event in Mumbai had shared her views on the ongoing protests over women's entry in Sabarimala Temple. Smriti Irani's Bizarre Analogy on Women's Entry in Sabarimala Temple: 'Will You Take Sanitary Napkin Soaked in Menstrual Blood to Friend's Home?'
Since then, the minister has come under attack from various social commentators and women on the social media. The minister shared the image in order to make her critics 'quiet' it seems. Check the picture below:
View this post on Instagram
According to media reports, the minister was quoted as saying, "Everyone has the right to pray, but not to desecrate. It is plain common sense. Would you take sanitary napkins soaked in menstrual blood into a friend's home? So why would you take them into the house of God?" The comment invited a backlash on social media sites like Twitter and Facebook and many called for the minister to take back her words. Smriti Irani instead tried to silence her critics by sharing this photo but if a picture is worth more than a 1,000 words, it can also spoil things 1,000 times over.