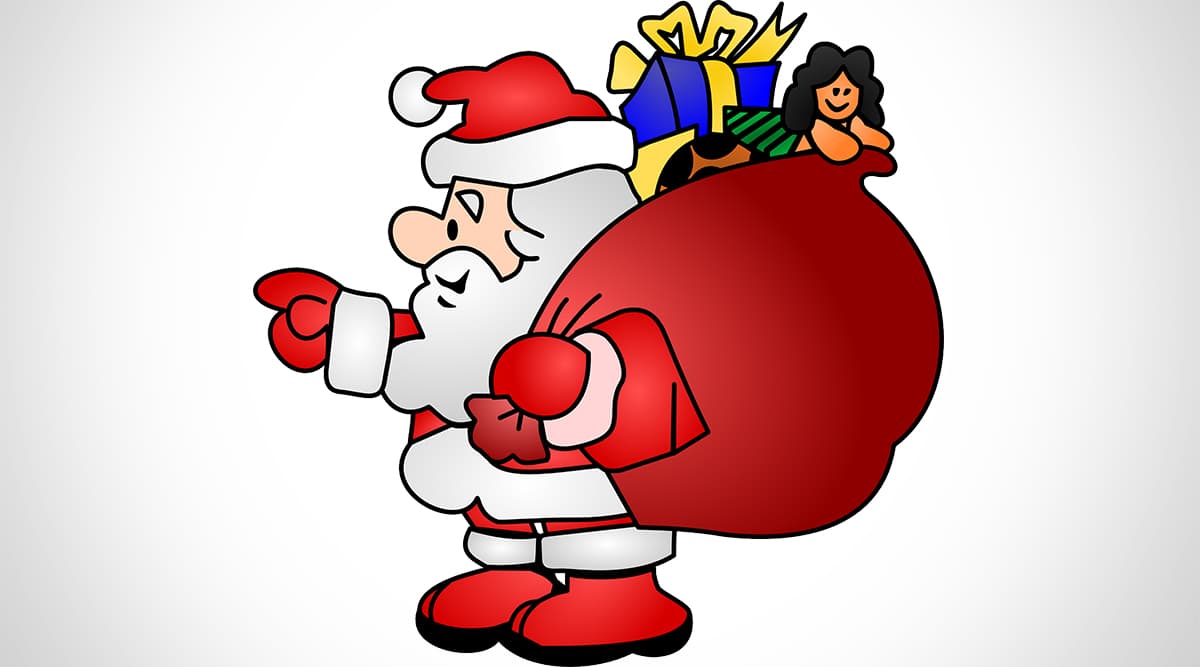 Are the Christmas carols humming in your head even though the festive season is still a month away? Well, with such a grand celebration of Christmas the preparations have begun in some households too. And what is the one thing (other than the Christmas tree, of course) that comes to your mind when we say Christmas? Santa Claus! The big, plumpy and jolly man in a red suit with a white beard who has gifts for everyone. But while people carry on to believe in the legend of Santa, have you ever wondered why his suit is always red? Did Santa always wear red? Can you imagine Father Claus in a suit other than the colour red? Let us answer all your questions. Christmas Tree 2019 Decoration Ideas: 5 Ways to Put Up DIY Eco-Friendly X'mas Tree at Home (Watch Videos).
The legend of Santa Claus also known as Father Christmas, Saint Nichola originating back in the 16th- 17th century. But, in the reign of Henry VIII in England, he was pictured in a green robe. Father Christmas was a figure that peace, joy, good food and wine to everyone during the festive spirit. There are many other legends of Santa Claus, but the vision remains of a plumpy fat man in a red suit with white fur borders. When did the colours change? It has got to do something with marketing gimmicks again. Santa Claus Fetish: Why Are Some People Sexually Attracted To Santa?
The Coca-Cola Company decided to picture Santa in colours of red and white, their brand identity colours. Their Christmas advertising began in the 1920s, and they featured images of Santa Claus in a red coat in newspapers and magazine. The image was there to stay forever and continues even today. An illustrator named Haddon Sundblom, created a series of drawings for their advertisements and wanted to make Santa very realistic to their customers. Sundblom is said to have sought inspiration from Clement Clark Moore's 1822 poem "A Visit from St. Nicholas", which describes Santa as a plumpy man with rosy cheeks.
Here's an Ad of Coco-Cola With Santa Claus: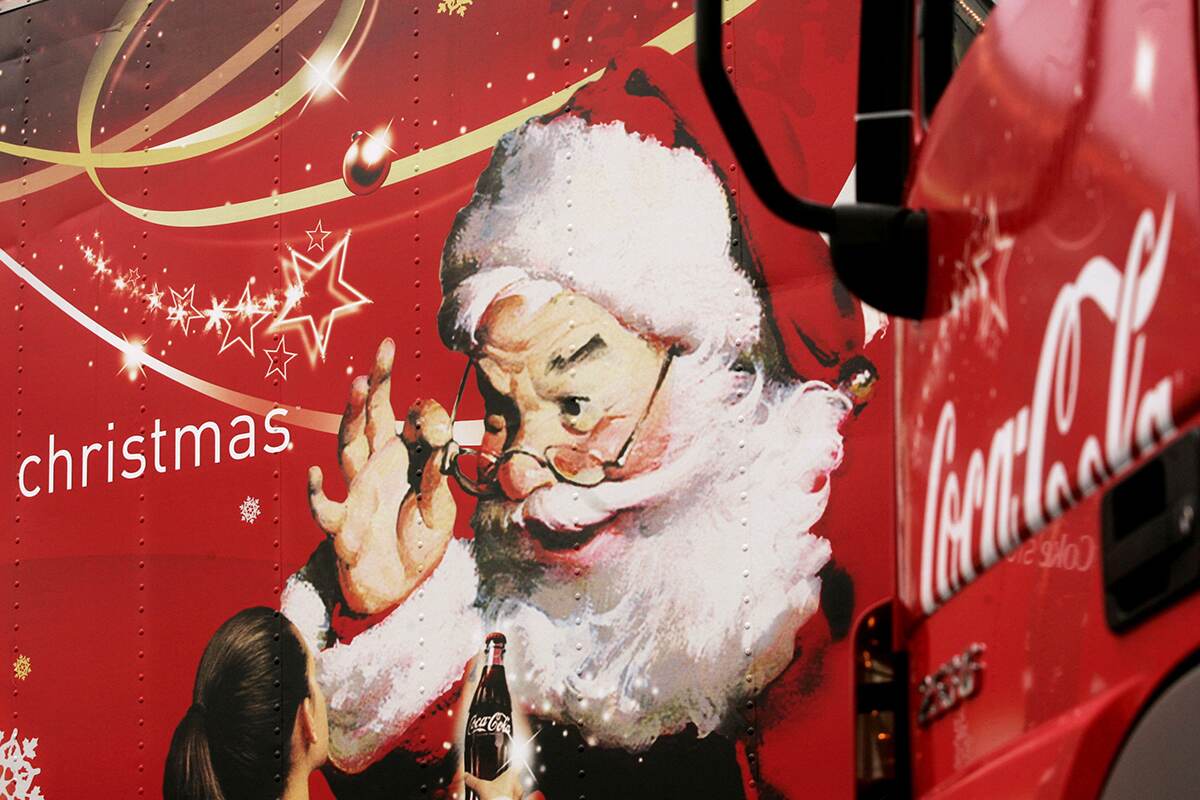 As they began advertising in popular magazines, the image of Santa Claus remained etched onto several minds. Year after years the ads carried on with the same illustration of Santa Claus and it continued for decades. People loved the character. Although, it wasn't a wholly created but a borrowed image of Santa, it has made its mark. Now, seeing a Santa in red suit has become an identity and it would seem improper to see him in a non-red suit.