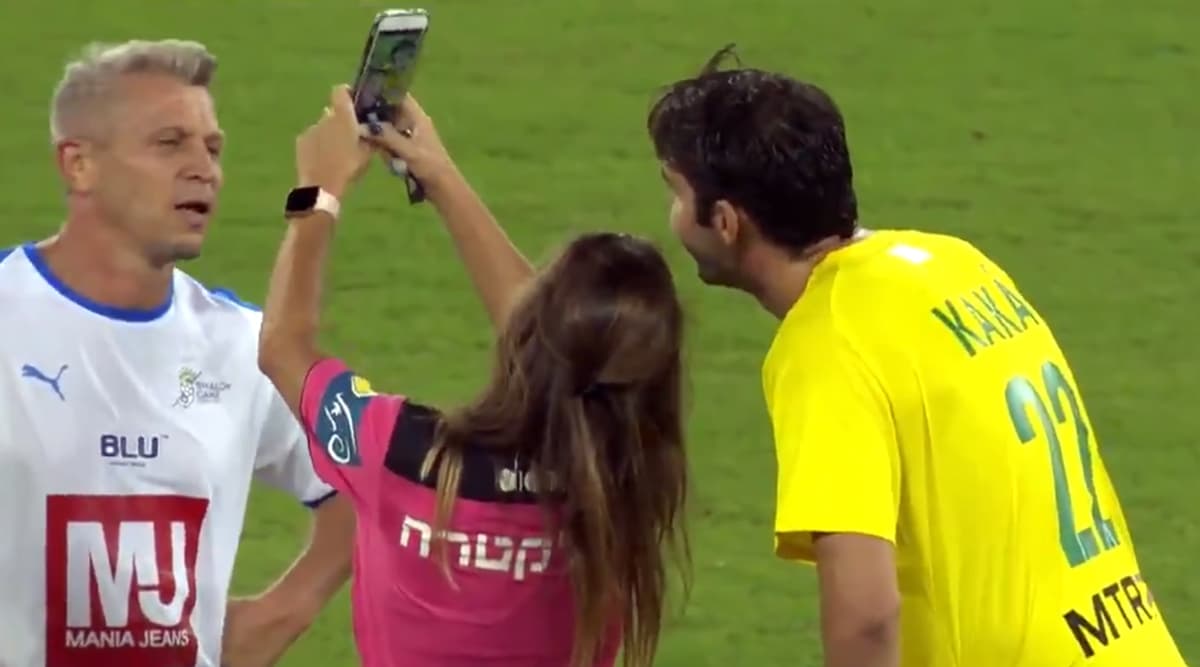 A female referee came up with one of the most peculiar moments in football when she stopped the game to book Ricardo Kaka and after that took a selfie with the 37-year old Brazilian footballing great. The former Real Madrid midfielder had recently taken part in a friendly game between Brazil and Israel. The match saw a string of former Brazilian superstars who had won the 1994 and 2002 World Cup against celebrated Israeli players. Brazil vs Argentina Friendlies 2019 Date and Venue Out, Argentina to Also Play Uruguay.
While the game was on, suddenly in the 51st minute, the referee for no apparent reason blew the whistle and stopped the match. Much to everyone's surprise, she booked Kaka. She did not stop at this and went ahead by taking her phone out and asked the Brazilian for a photo. Kaka popular for being a gentleman obliged and took a selfie with the female referee. Well, all of this gave us an iconic moment to look at for generations to come.
Watch Video
Nothing to see here. Just a referee showing Kaka a yellow card before taking a selfie with him. 😂pic.twitter.com/k3lUHJXd9N

— Football HQ (@FootbaII_HQ) October 29, 2019
The friendly was held in Haifa, Northern Israel and more than 20,000 fans attended the shortened game, which contained two halves of 35-minutes. Many legends such as Ronaldinho, Kafu, Roberto Carlos, Bebeto and Rivaldo were on show during this friendly match. Kaka also scored an impressive free kick in the 44th minute.