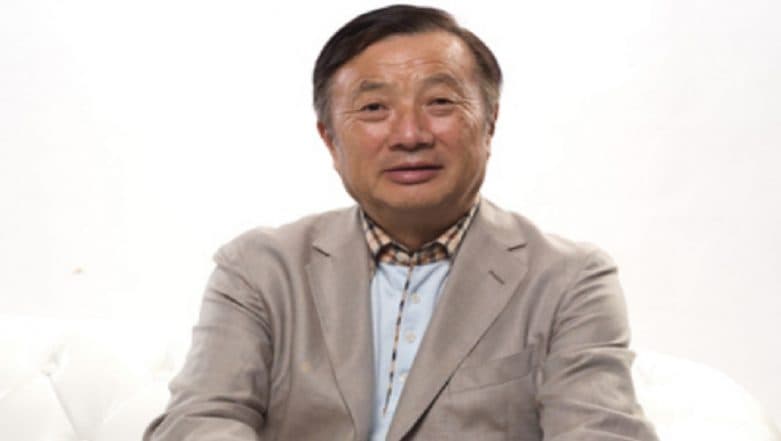 Toronto, February 20: Two months after his daughter was arrested in Canada and his company's hardware banned by many Western countries, Ren Zhengfei, the founder of Huawei has spoken out on the challenges facing his company.
Zhengfei who has served in the Chinese military and is accused of close ties to the PLA, spoke to BBC on a range of issues. He said that his daughter Meng Wanzhou's arrest in Vancouver, Canada was politically motivated while rubbishing charges of Huawei evading U.S. sanctions on Iran. He denied any wrongdoing on his firm's behalf despite Huawei being accused of money laundering, stealing trade secrets from U.S. competitors or duping bankers.
On his daughter's arrest, Zhengfei said, "Firstly, I object to what the US has done. This kind of politically motivated act is not acceptable…"We object to this. But now that we've gone down this path, we'll let the courts settle it."
He added, "The US likes to sanction others, whenever there's an issue, they'll use such combative methods."
On being asked about the increasing number of countries banning Huawei from providing hardware for the futuristic 5G technology Ren Zhengfei was dismissive of the U.S.'s ban. Ren warned that "the world cannot leave us because we are more advanced". "If the lights go out in the West, the East will still shine. And if the North goes dark, there is still the South. America doesn't represent the world. America only represents a portion of the world."
Along with the U.S., Australia and New Zealand too have banned Huawei from participating in setting up their 5G networks.
But two European countries have not gone along with the U.S.'s warning against Huawei and have refused to ban Huawei completely – the UK and Germany. In the UK, the country's National Cyber Security Centre has declared that any risk posed by Huawei's technology can be managed. But a government review is due in a couple of months after which many of the UK's mobile companies such as Vodafone and EE would decide on further using Huawei's technology.
Similarly, Germany too is not ready to exclude Huawei from its 5G network. A German spokesperson from the Interior Ministry said, "A direct exclusion of a particular 5G manufacturer is currently not legally possible and not planned," he added that the German government is working towards setting up security requirements so that the "security of these networks is guaranteed, even from a producer that may not be trustworthy."