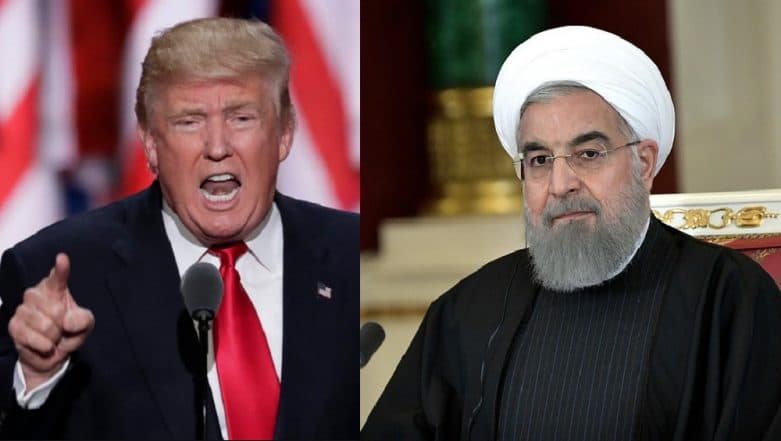 Washington, May 11: The United States is sending an amphibious assault warship along with the Patriot air defence missile system in a bid to counter the alleged airstrike threats posed by Iran. The missile system would be stationed at one of the US bases in Qatar, said the statement issued by Pentagon on Friday.
"These assets will join the USS Abraham Lincoln Carrier Strike Group and a US Air Force bomber task force in the Middle East region in response to indications of heightened Iranian readiness to conduct offensive operations against US forces and our interests," the statement read. Iran Suspends Nuclear Deal Curbs in Push For Relief From US Sanctions
The heavy artillery deployment comes amid the ongoing war of words between Tehran and Washington, with the latter promising to annihilate Iran if it resorts to misadventure under the garb of its "peaceful nuclear programme".
Tensions between the two nations have escalated ever since Donald Trump was elected as the American President. Following the exit of Obama regime, the US administration has hardened its position on Iran, and towed its line in accordance to the concerns raised by long-time ally Israel.
Trump walked out of the historic 2015 nuclear deal with Iran last year, signalling a fresh round of escalation. The situation worsened in November 2018, when the US re-imposed sanctions on the Shia nation.
The sanctions have hit Tehran, clamping down its main source of revenue in form of oil sales. In the past week, the Hassan Rouhani regime also ended up ruffling feathers in the West, by announcing Iran's gradual withdrawal from the nuclear deal with EU and Russia.