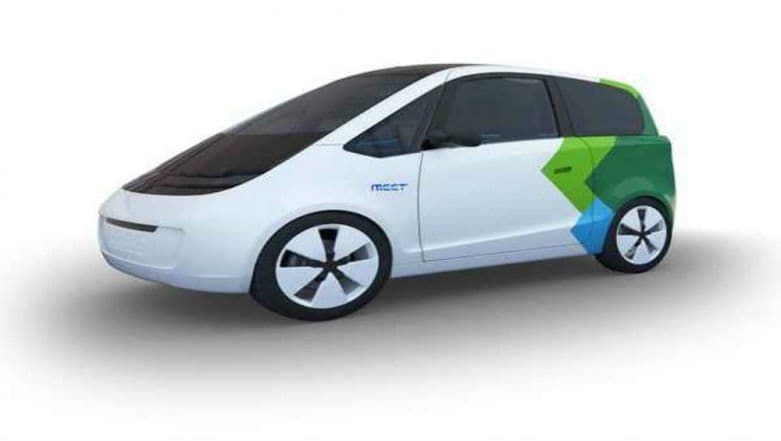 New Delhi, February 9: German Auto player MAHLE displayed an exhibit showcasing new innovation at the Auto Expo '18, in line with their vision to provide clean air, energy efficiency and enhanced driving experience.
Among its products displayed at the exhibit were a new generation of oil control rings to reduce oil ash and particulate emissions in combustion engines: U-flex piston rings. With these, MAHLE aims lowers particulate emissions and oil ash by up to 30 percent. The number and mass of particles decreases as a result, and the particulate filter generates less counter pressure-reducing CO2 emissions over the vehicle's lifetime.
A further innovation at Auto Expo 2018 was the MAHLE liquid management module, a combination of electric coolant pump for 12 or 48 volts and cooling circuit control. The benefits of this module are short warm-up phases for combustion engine cold starts, rapid control of coolant flows, and control of several circuits at different temperature levels for different components using just one pump.
The module allows CO2 savings of up to two percent, with minimal package requirements. The module can also be used in electric vehicles. The advantages here are likewise a simpler systems architecture and greater efficiency.
Furthermore, the new CareMetix cabin air filter from MAHLE has five layers to protect against solid matter and gas particles from the ambient air, while also reliably eliminating odors. In the process, CareMetix keeps all stresses to the respiratory tracts of all passengers to a new minimum.
On the technology front, MAHLE displayed the AC/DC on-board charging unit, allowing fast, reliable, and flexible charging of electric vehicles-independently of the power grid. The product portfolio of MAHLE Nagares S.A., newly acquired by the group in 2017, also comprised control and power electronics for electric auxiliary components and thermal management systems, as well as power converters for e-mobility solutions.
In conjunction with MAHLE's existing business segments, product developments included integrated powertrain solutions for hybrid and electric vehicles as well as battery-charging technologies. It also highlighted control electronics for high-voltage heaters, which ensure the safe and highly efficient heating of the interior and batteries of electric vehicles.
In terms of urban mobility, the company displayed the MAHLE 48-volt vehicle concept -MEET or MAHLE Efficient Electric Transport, systematically aligned to the needs of urban mobility. The MAHLE concept combines maximum efficiency, individual comfort, driving pleasure-and is still affordable.
The MEET demonstrator vehicle saw a highly integrated drive unit, which combines motor and electronics in one housing. This reduces costs and package and is only possible by combining the competences in electronics, electric motor, and thermal management.
With the newly developed e-compressors, MAHLE is also a full-line supplier in air conditioning systems for electric vehicles. The electric compressor is the heart of the air conditioning system, which MAHLE has developed in both 400- and 800-volt versions-for diverse power classes and a wide array of applications.