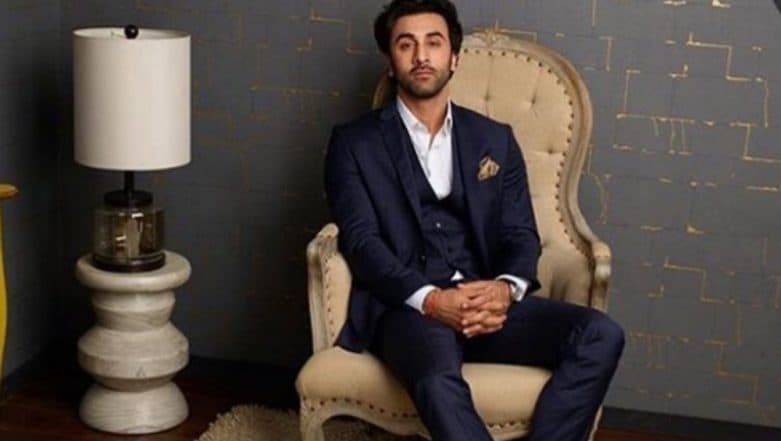 While we are still not over Hardik Pandya frivolous statements on Koffee With Karan season 6, the internet is now furious over Ranbir Kapoor being a total brat to Katrina Kaif in the throwback video. Twitterati has been bashing the actor for this viral video where he is seen irritating Katrina Kaif by constantly nudging her. Its quite evident that Kat is unable to adjust her mic and calls for help. Ranbir immediately interrupts and says, "Why does your mic keep dropping?" "Do you need help in fixing it?". Oh and by the way, the mic is placed close to her bosom. Katrina is obviously IRKED, like any woman would be and even asks him to shut up and not say disgusting things like these, but nope, that doesn't stop the Kapoor "lad" from shutting his mouth. "She keeps fighting all day, sir," says Ranbir, leaving Katrina angry and pissed. After Hardik Pandya Fiasco, Netizens Are Now ENRAGED Over Ranveer Singh For Asking Anushka Sharma "You Want Your Ass Pinched?" on KWK - Watch Video.
Check out the video below-
Pathetic from Ranbir..

Asking a woman surrounded by other men "why does ur mic keeps dropping" & "do u need help in fixing it", then wen Katrina fiercely reacts to it, he replies "She keeps fighting all day sir" in such a shameful manner..

PS: He was dating Deepika those days.. pic.twitter.com/Z3FyMXMFAI

— [ Gully Boy ] (@IndomitableRVS) January 11, 2019
What we fail to understand is that where does this kind of attitude come from? Is this how he was raised to be a man? Harbhajan Singh Slams Banned Hardik Pandya & KL Rahul: Former Indian Spinner Says, 'Won't Travel With These Guys With Wife and Daughter in Same Bus'.
Ranbir, you may be known for being a talented actor but being disrespectful will only get you bad name. The video clearly depicts how he had absolutely no regard or respect for his co- star and acted like a total spoiled brat back then. We HOPE he's got rid of this attitude now.