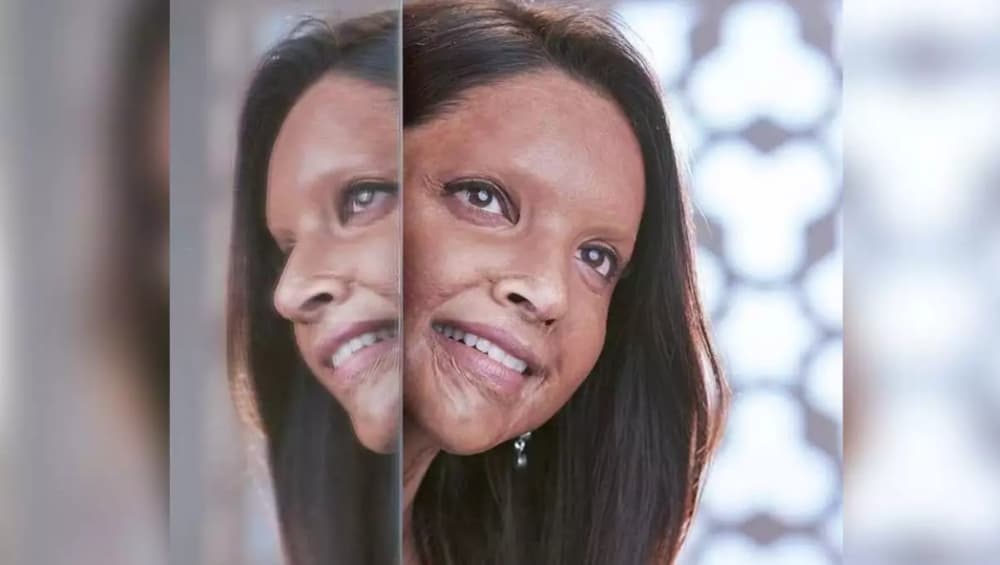 Deepika Padukone has raised the stakes for
Chhapaak
by her mere presence at the JNU meet to condone the violence of January 5. The right-wingers are calling for the boycott of the film; the admirers of Deepika's stand are urging for people to watch
Chhapaak
and support. Not sure which side you, the reader, belong to, but
Chhapaak
is definitely a movie that needs to be watched. Inspired by the life of Laxmi Agarwal,
Chhapaak
revolves around the trials and tribulations of acid attack survivors. 
Fact Check: Deepika Padukone's Acid Attacker in Chhapaak is NOT Rajesh, But Bashir - Here's The Full Truth.
Chhapaak
is directed by Meghna Gulzar who has been in fine form with her last two films,
Talvar
and
Raazi
, winning over both critics and audiences. Deepika plays Malti, who, as a 19 year old had acid thrown on her face by a family acquaintance. Okay, let's clarify something here - unlike what certain RW websites like Swarajya India claims, the religions of the attackers haven't been changed. Though it hardly matters what the religion is of the assailant when the crime is more about perversion. 
Chhapaak Movie Review: Deepika Padukone's Lilting Act and Laxmi Agarwal's Brave Story Deserve a Stronger Film.
The first half of Chhapaak shows, through an elaborate flashback sequence
, as to how Malti became a victim of acid attack and the testing times she had her family had to go through from hospitals to courts. The movie doesn't delve into the backstory, instead of giving us the idea of what happened through the police investigation and court sessions. The song sequence where Malti cries after the acid has been poured on her face is very heart-rending. The melodrama in certain portions feel very Bollywood-ish, but Deepika Padukone's fine act and Meghna Gulzar's assured direction help the film sail through.