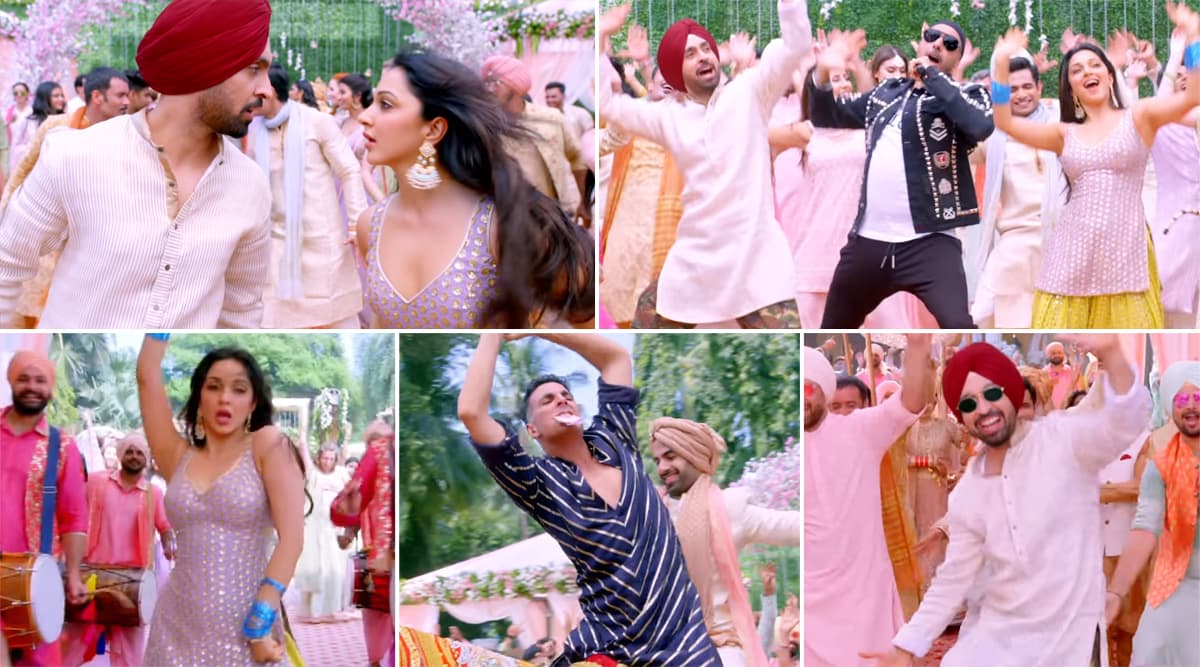 Another day, another song remake. A new number from the upcoming comedy, Good Newwz, has dropped. The song is titled 'Sauda Khara Khara' and, yes, your worst fears are coming true because this remake of the hit Sukhbir song is not good. The OG Sukhbir also makes an appearance in the music video of the new song and that is the saving grace. The remake is just as bad as they come. It hits all the wrong notes, at least when it comes to the matter of heart.  Akshay Kumar Pulls Funny Pranks On Kareena Kapoor Khan And Kiara Advani, Watch Good Newwz' BTS Video.
Sauda Khara Khara retains the chorus from the original song and changes everything else. Which would have been a great thing if the changes were aesthetic. The new verses do not blend with the chorus at all, it is like listening to two different songs. The tempo has been slowed down and hampers with the pace, which is the opposite of what this song should have done. This song doesn't make you want to get up and dance. At least not until the chorus.
Lijo George along with Dj Chetas & Sukhbir have been credited for the remake. To be honest, the original Sauda Khara Khara had so much room for improvement. The remake is an opportunity lost.
Watch Sauda Khara Khara Here:
But who are we to complain. Watch as this song soars to new heights of success on the music charts. If hate from critics could not stop Cheez Badi remake from becoming big, Sauda Khara Khara is still better.
Also, Kareena Kapoor Khan is not there in the music video, so that is one less reason to watch it. An energetic Akshay Kumar is a delight to watch. Sukhbir, mwah. Diljit Dosanjh and Kiara Advani are fine.