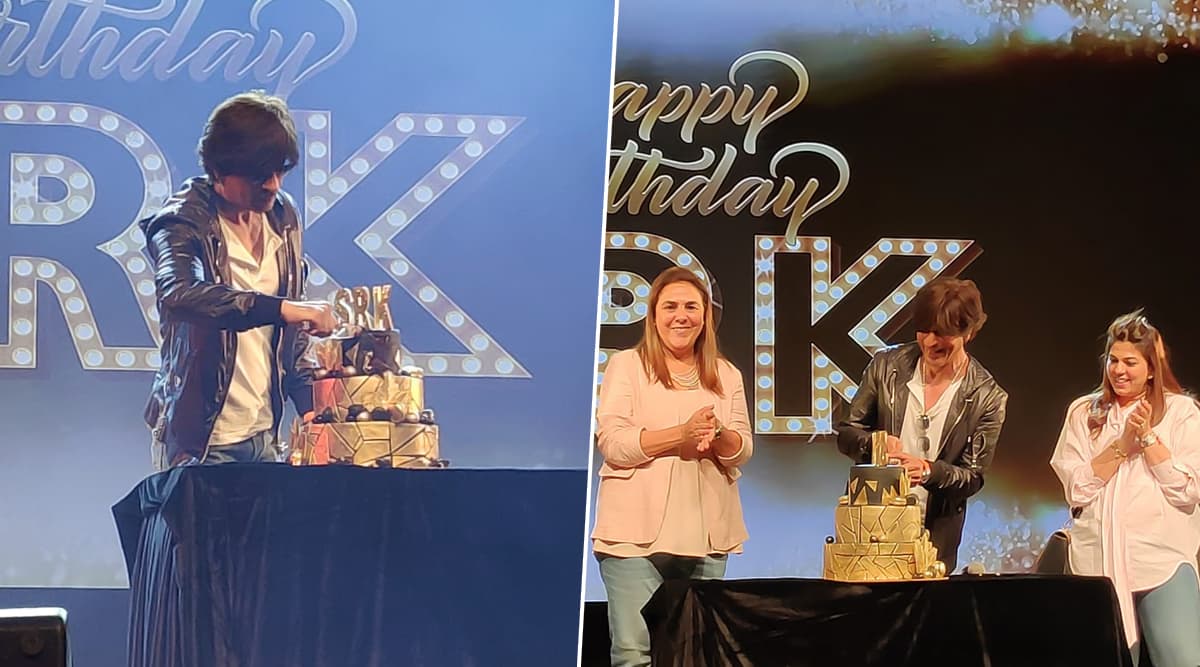 Somebody on social media was quoted as saying that Shah Rukh Khan is a religion. And going by the immense love and support that Bollywood's King Khan continues to get from not only people in India but overseas as well, we do not doubt that statement for even a second. Shah Rukh Khan turns 54 years old on November 2, 2019, a date that is fondly remembered by crores and crores of his fans and cherished as well. And like every year, SRK held a special press conference to celebrate his special day with the media, obviously after coming out of his residence Mannat in Bandra, to wave at throngs of fans gathered there to wish the actor a long life, loads of happiness and success. Shah Rukh Khan Birthday Special: 10 Underrated Performances of the Superstar That Got Late Appreciation or Are Due Some!
Also at the media event, Shah Rukh Khan finally spoke the words that the media and his fans had been waiting for, for the last few months, an announcement regarding his next project, but there is a twist here.
At the Birthday celebration, SRK did not announce his next project per se but announced when he will indeed announce his next project, which will be in the next 2-3 months. Yeayyyy!!!!
Watch The Video Below:
VIDEO: #ShahRukhKhan to announce this next project in the coming 2-3 months! @iamsrk @drshahrukh @ShahrukhKhan_FC @ShahRukhKhanFC #HappyBirthdayShahRukhKhan #SRK54 pic.twitter.com/Kp7ducYbvt

— LatestLY (@latestly) November 2, 2019
The past few months, while constant speculations and blind items made it to the media about how this film or that film was supposed to be SRK's comeback after his stint in Zero, SRK's fans had tweeted '#WeWantAnnouncementSRK' and '#WeWantConfirmationSRKandAtlee', demanding that the superstar had made them wait for a very long time and they couldn't wait anymore. Well, we do hope that this announcement from the superstar will satisfy the fans' queries for some time at least. Nevertheless, on a parting note, LatestLY wishes King Khan a very happy birthday.