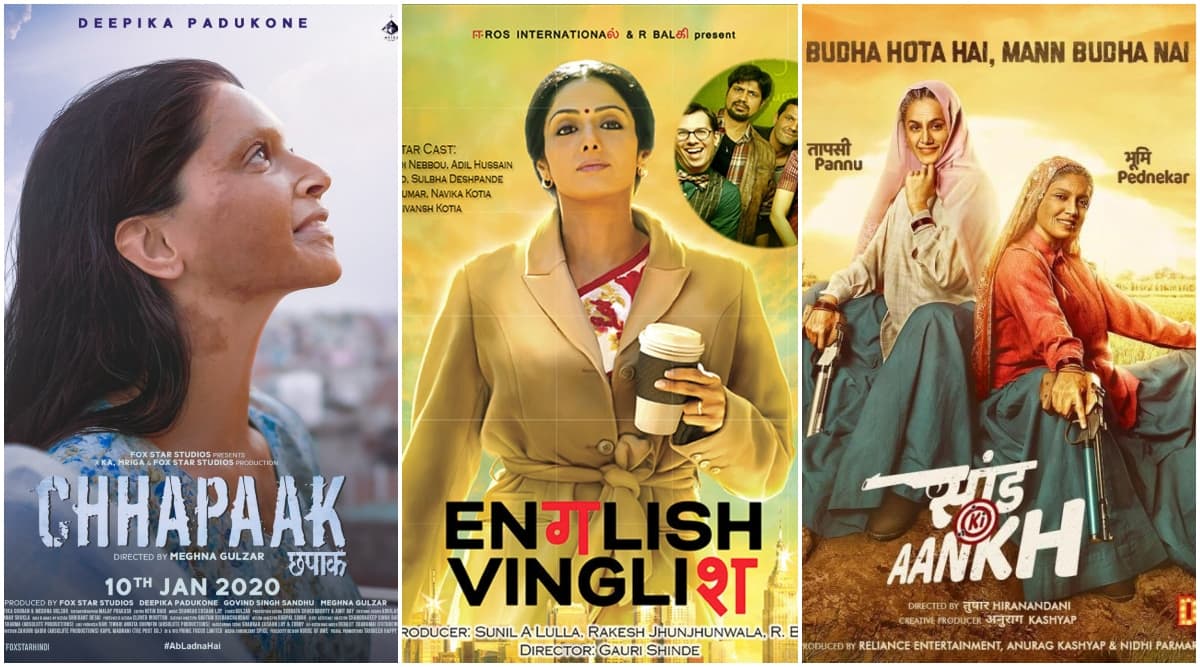 National Girl Child Day is celebrated in India on January 24 every year. To spread awareness about inequalities faced by women in Indian society, this day was introduced by the Ministry of Women and Child Development and the Government of India in 2008. Considering how patriarchal the Indian society is, it is a constant struggle for women to get equal opportunities at every step of the way. We recently heard Priyanka Chopra Jonas say, "I want to live in a place where a woman's ability to succeed should be a basic human right, not based on geography or chance" at the World Economic Forum 2020 and all we can say is, truer words weren't spoken. National Girl Child Day 2020 in India: Date, History, Significance and Objectives of the Special Day Observed on January 24.
Cinema plays an important role in shaping up a society given its wide impact. It is also a reflection of the society we live in and if you happen to look at a few recent films, you'll realise how times are changing. The female lead in Indian cinema is no more eye candy. She's aspirational, independent, a trendsetter and an achiever. Recent releases such as Deepika Padukone's Chhapaak, Bhumi Pednekar and Taapsee Pannu's Saand Ki Aankh bring us inspiring stories of women taking a stand. Here's looking at some more films that celebrated the spirit of women empowerment.
Chhapaak
Deepika Padukone's recent film based on the life of an acid attack survivor is a telling tale of our times. Crimes against women are on the rise and at a time like this, it is amazing to see Meghna Gulzar bring forth a film that talks about surviving and fighting against a system to bring one justice. It's characters like Malti that show us the true strength of women.
Queen
A woman doesn't need a man to fulfil her life's purpose and they don't have to be the centre of her universe. Kangana Ranaut's Queen is one film that celebrates the liberation of a woman from society's conservative beliefs as she finds herself and regains the confidence of living a happy, carefree life after her broken wedding as she sets out to enjoy the honeymoon all by herself.
Saand Ki Aankh:
Bhumi Pednekar and Taapsee Pannu's Saand Ki Aankh tells us the real-life story of shooter dadis, Prakashi and Chandro Tomar whose sharpshooting talent is discovered in their sixties. It's the amazingly ambitious tale of how the two ladies coming from patriarchal backgrounds put up a fight against their conservative family and pave way for their granddaughters to train and follow their dreams of becoming professional shooters. Empowering Quotes You Can Share With the Little Girls That Will Make Their Day.
Lipstick Under My Burkha:
Alankrita Shrivastava's film is a landmark when it comes to throwing light on topics such as sexual desires of women. The film takes us through the lives of different characters, all women, who are fighting a different battle every day to live by their own rules. The film is considered a landmark when it comes to women-centric stories.
English Vinglish:
One of the best films in Bollywood starring late actress Sridevi Gauri Shinde's English Vinglish. The simplicity and relatability of this tale struck a chord with everyone. It showed how women, particularly who are married often forget to think about themselves and their aspirations. The delightful tale showed Sridevi taking English lessons during her New York visit and regaining her self-confidence.
We bet you have watched these films and enjoyed these stories about women and their aspirations. Celebrate National Girl Child Day by catching these films and celebrating the spirit of womanhood!