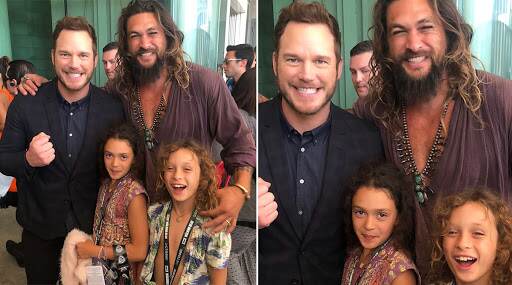 Chris Pratt posted a picture of his lean self resting his back on a treadmill looking elsewhere. He captioned it as something that he is doing with Amazon regarding his workouts. While many of his friends raved about his look, Jason Momoa spotted something which many must have ignored. He found it wrong that Pratt was posing with a plastic bottle in hand. He went all, "Bro I love u, but wtf on the water bottle. No single-use plastic. Come on." Jason Momoa's Aquaman 2 Will Not Go On Floors in 2020, Principal Photography To Begin Mid-2021
However, it didn't really go down well with many and Jason had to tender an apology on Instagram regarding the same. He posted a picture of himself and his kids with Pratt and wrote a long note on why he is sorry for how the comment was perceived. Check out the whole exchange here...
This was Momoa's comment on this picture...

Upon realising what he did, Jason quickly tendered this apology
Pardon us for saying this but this looks like one of those epic face-offs we keep thinking about when a Marvel character meets a DC one. Only here they apologise and move on!