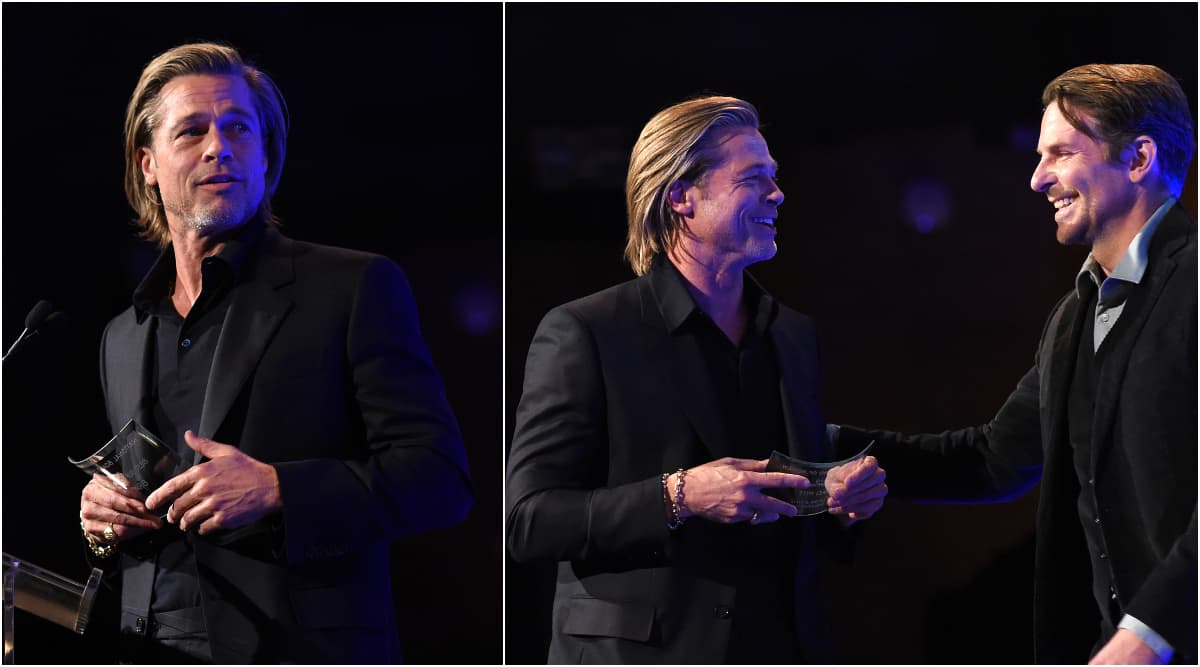 Brad Pitt and Bradley Cooper are here to give bromance goals especially after the recently held National Board of Review Annual Awards Gala. At the gala, Brad was awarded with the Best Supporting Actor honour and presenting this award to him was A Star Is Born actor, Bradley Cooper. After giving Cooper a hug on the gala's stage, the Once Upon A Time In Hollywood star was all praises for his friend and also revealed that the A Star Is Born actor helped him get sober. Golden Globes Award 2020: Brad Pitt Wins Best Supporting Actor Trophy for 'Once Upon a Time in Hollywood'.
Accepting his award, Pitt gushed about Cooper and even brought up Cooper's 2-year-old daughter Lea in his speech as he said, "Thank you, Bradley. Bradley just put his daughter to bed and then rushed over to do this."Further revealing how Bradley has been of great help to him, Pitt added, "I got sober because of this guy, and every day's been happier ever since."
Check Out the Video Here:
Brad Pitt accepts the Best Supporting Actor Award for ONCE UPON A TIME IN HOLLYWOOD from Bradley Cooper at #NationalBoardOfReview #NBR pic.twitter.com/HS6mUVOWSD

— Matt Neglia (@NextBestPicture) January 9, 2020
This is one of the rare instances when Pitt has publicly talked about his sobriety at a platform like this. Following his split from partner Angelina Jolie in 2017, Pitt spent a year and a half in Alcoholics Anonymous and has been sober ever since according to reports.
As for his amazing acceptance speech, Brad Pitt also joked about another actor as he joked to the gala crowd saying, "Well, it's nice to be able to leave this thing carrying something other than George Clooney."