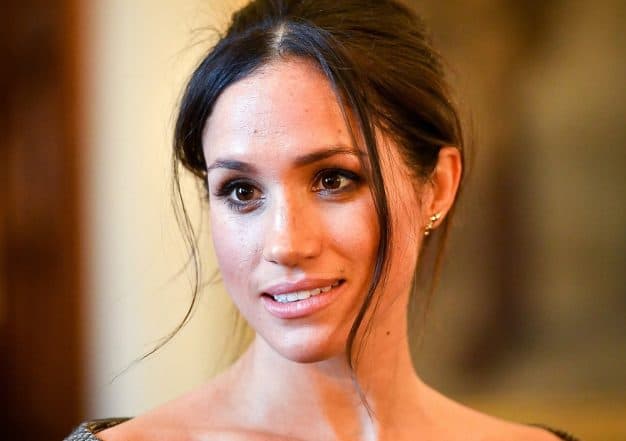 Meghan Markle has been in news ever since her relationship with Prince Harry went public. The Suits actress got hitched to one of the most sought-after bachelors in the world and went on to become the Duchess of Sussex. The actress' personal life has been widely reported – right from her first marriage to TV producer Trevor Engelson to her family feud with estranged father and sister to every single date that the actress went on before she became a part of the royal family. Every time the actress-turned-Duchess even shuts her own car door or breaks one of the royal norms, everyone gets talking about Meghan. And now she's in new for a pregnancy clause that she had in place in her earlier marriage.
When Meghan Markle's marriage to Prince Harry was announced there was a lot of talks about the actress' private life and past. The latest news is proof that Meghan Markle's past will continue to haunt her even if it's not worth discussing. There was speculation on how the newest royal couple was prepping to welcome a new member into their family. Harry and Meghan only recently made an official announcement about their pregnancy. And it's no surprise that the actress' past pregnancy contract details have been leaked in the press. The actress had demanded from her ex-husband Trevor Engelson to provide for a personal trainer and a nutritionist according to a report in DailyMailTV.
An inside source revealed, "She (Meghan Markle) knows the heavy-weighted body-type runs in her family and has been terrified of putting on extra pounds, particularly given her career. Anytime she puts on a bit of weight, it shows on her face, so she wanted to make sure she would be camera-ready very quickly. She demanded a personal trainer and nutritionist during and after the pregnancy. I'm sure a nanny was discussed too, but the main focus was on health and weight." Also see: Meghan Markle's Royal Faux Pas! The Duchess of Sussex Forgets to Remove the Price Tag of Her Dress
Well, this really look like a "demand" to us, however the fact that Meghan had made this as a pregnancy contract hints that the actress wasn't ready to take on the parenthood journey with her first partner, which she clearly looks comfortable with Prince Harry. The couple looked happy and content as they visited New Zealand recently.