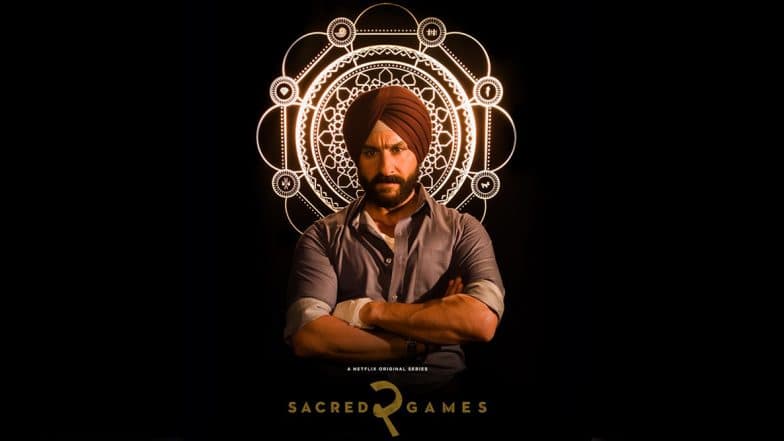 Saif Ali Khan career shined when he starred in Netflix's original, Sacred Games. The show went onto to become a hit among the masses and after a successful first season, the makers attempted a season two as well. While the first season was loved by viewers, Sacred Games season 2 was a total disappointment. Every Sacred Games lover was eagerly waiting for it's part two, but when the show aired it didn't match up with audiences expectations. Viewers complaint that even the addition of Kalki Koechlin and Ranvir Shorey as the new players in the story couldn't to redeem the lost plot. Well, not just the audience, even Saif echoes the same voice.  Sacred Games 2: Netflix's Midnight Release Has Twitterati Sharing Hilarious Memes on Binge-Watching the Show. 
In a recent interview with Mid-Day, Saif expressed that he disliked season two of Sacred Games. "I didn't like the second season as much as the first,"the actor admitted. "The first season was the most interesting thing I had ever seen on television from any country, especially Kubbra's [Sait] Cuckoo track and how she went on to do frontal nudity. The love story between Ganesh Gaitonde [Nawazuddin Siddiqui's character] and Cuckoo was phenomenal, as was the way sex was treated between them. For me, the way she played the character put the show into a league of its own,"he added.
Check Out The Trailer Of The Series Below:
The season two of the show ended with a cliffhanger where Saif was seen attempting to defuse a bomb. The answer whether the city is saved or the bomb takes it over, is still not known to any. We wonder what's on the mind of the makers! Sacred Games is Netflix's Indian original series based on the same novel by Vikram Chandra in 2006. Sacred Games Season 2 suffered production issues following the #MeToo accusations on Phantom Films makers.