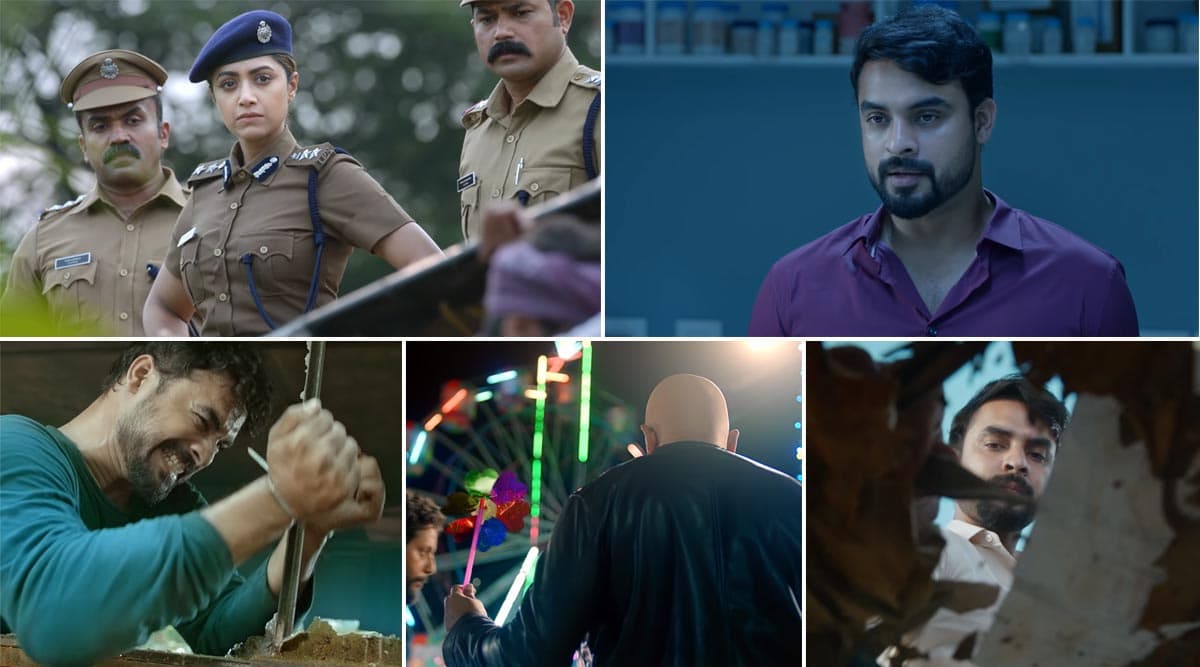 Tovino Thomas and Mamta Mohandas are here with a brand new murder mystery with Malayalam film, Forensic. This genre has it's special fanbse and we are happy to report that the trailer of this thriller looks damn interesting! The whole plot, as the title hints, revolves around the chain of murders that happen in Burma colony. The forensic lab plays an important role in cracking this mystery about who is the killer. Kilometers & Kilometers Teaser: Tovino Thomas Is a Die-Hard Mammootty Fan in a Film Whose Title Is Inspired from Mohanlal's Famous Dialogue (Watch Video).
If we see through the scenes, we see a team force chasing the killer through whatever bits and pieces they receive at the location of the death. The reports of four people's death from the Burma colony which is on the city outskirts appalls the police who fails to find any lead. They find a pattern and take the bodies to forensic to find some lead on the case. However, amid this the fifth murder happens. The police and the media wait for the final forensic result. They find out that there is a single person behind these murders. We also see a glimpse of a bald man at a fair with a balloon in his hand, who appears to be helming the death spree. Check out the trailer below.
Forensic Teaser:
Speaking about the film, cinematographer Sujith Vaassudev revealed to a publication, "From the name itself, the genre must be obvious. But that's not all, we will also be delving into a sub-genre that has been hitherto untouched in crime thrillers." The flick is written and directed by Akhil Paul-Anas Khan and will hit the screens in March 2020.