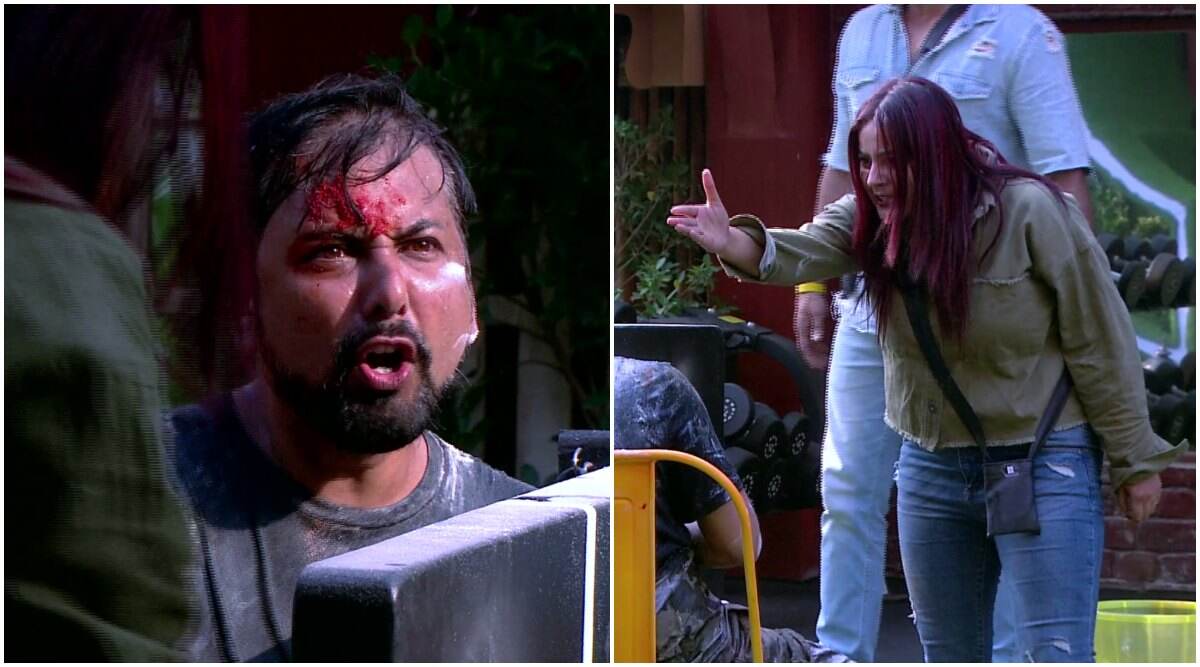 Bigg Boss 13 will soon see the nominated 4 boys- Asim Riaz, Abu Malik, Paras Chhabra and Siddhartha Dey get a chance to fight for their immunity from this week's nominations. Bigg Boss announces a task where there will be two walls placed in the garden area with one big hole in the centre. Two boys who will be assigned as a team will have to hold their hands through this hole while the girls of the house trying to save their favourite pair by trying to break up the other team's pair. And the teams assigned by Bigg Boss are Paras Chhabra and Siddhartha Dey in one team and Abu Malik and Asim Riaz in the other. Bigg Boss 13 Ep 15 Sneak Peek 1 | Boys Get A Chance To Save Themselves From Nominations
And believe us when we say that the girls tried their level best to disarm their opposition. From oil to powder to shaving cream to even chilly powder, the girls went all out. And in one such instance, Shehnaaz Gill incurred the wrath of writer Siddhartha Dey who got annoyed at her efforts to try and get him to get up, so much so that he called Shehnaaz a 'Do kaudi ki ladki'. Hearing this, Shehnaaz lost her cool and told Siddhartha, "Teri Aukat Bhii Hai Kya Mujhe Gaali Dene Ki" and unleashed her vengeance on him. Bigg Boss 13: Rashami Desai Denies Dating Sidharth Shukla On National Television, Full Story Inside!
Watch The Video Below:
Yet again Siddhartha Dey crossed a line when communicating with women. In the first week of the show too, Siddhartha in his argument with Rashami Desai and Devoleena Bhattacharjee had passed comments on actors and their profession which had not gone down well with the women in the house.