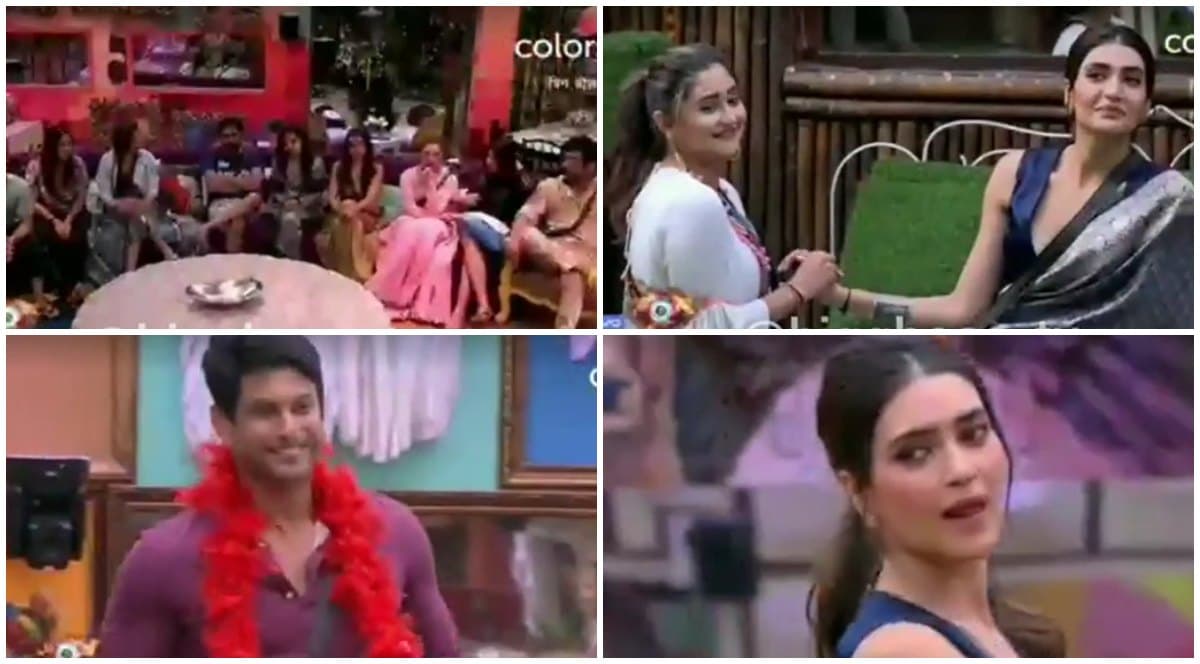 Bigg Boss 13 has been in the news this time around for all the wrong reasons, ranging from low and lower TRPs to the controversies and statements that the housemates have been stirring up in the house ever since the show went on air on September 29, 2019. However, last Weekend Ka Vaar saw Salman Khan straighten up each and every contestant and warn them to mend their ways. Salman also called out the contestants and slammed them for how they have been presenting themselves in the house and on national television and made it very clear that everybody's performance was disappointing. Bigg Boss 13 Day 28 Highlights: Rashami Desai, Paras Chhabra and Shehnaaz Gill Try To Talk Things Out After The Task.
After the class, the housemates seemed to contain their aggressive nature and even when having arguments, they only limited themselves to loud voices and no physical show of anger or power, which was very visible in last night's episode.
Bigg Boss 13's next guest of honour (very literally) will be actress and season 8 contestant and runner up Karishma Tanna. She comes into the house as the maharani and gets the housemates to do her bidding, ranging from getting massages, to guys doing push-ups, jingles being sung in her honour to even getting the male contestants to pole dance for her. Bigg Boss 13 Midnight Eviction: Mahira Sharma, Arti Singh, Siddhartha Dey – Who Will Bid Adieu to Salman Khan's Reality Show (Watch Video)
Watch The Video Below:
And while Karishma Tanna's entry into the house lights up the atmosphere, Bigg Boss' sudden announcement to conduct mid-week evictions shocks the contestants. With Mahira Sharma, Arti Singh and Siddhartha Dey on the pedestal to get eliminated, who do you think will go home next?