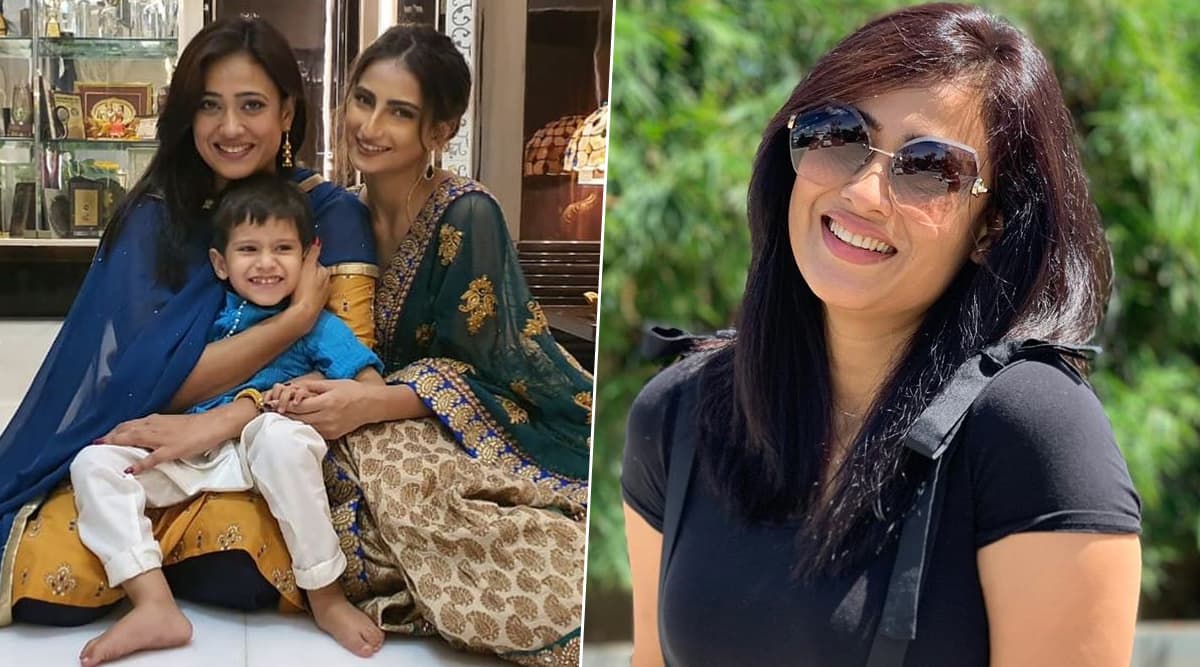 Shweta Tiwari stepping up and complaining against her second husband of ... years, Abhinav Kohli a few months back, shook the industry completely. Shweta was earlier in an abusive marriage for 9 years with actor Raja Chaudhary and the duo share a daughter Palak. After tying the knot in 1998, Raja and Shweta split in 2007. Shweta then moved on and married Abhinav Kohli in 2013 after dating for 3 years and also welcomed son Reyaansh in 2016. However, come 2017, multiple reports of Shweta and Abhinav's marriage hitting a rough patch started doing the rounds. In August 2019, Shweta lodged a police complaint against Abhinav for domestic violence against her and her 19-year-old daughter. However, her daughter later on clarified that Abhinav had only verbally abused her and not physically (as some reports stated). Shweta Tiwari's Daughter Palak Clarifies: 'Abhinav Kohli Never Physically Molested Me'
And while Shweta moved on from that phase in life and announced her comeback with Sony TV's mature love story Mere Dad Ki Dulhan, opposite Varun Badola, at the show's recent press conference, the lady was quizzed about the entire episode and how she felt when she was quizzed about how could she face problems in her second marriage as well. Shweta told one and all that she chose to walk out for herself and her kids and that it was not mandatory for second marriages to work smoothly always.
Elaborating more on her situation, Shweta, while talking to  TimesofIndia.com, revealed, "To be honest I am happy. People say you are going through so much. I want to tell everyone I was going through a difficult time but now I am in a happy space. I was going through severe pain because of an infection, I got it operated and got it out of my body. There was an infection which was hurting me badly, I got it removed. People thought it was my hand, part of my body, but they need to understand it was poisonous and I had to take it out. And now, I am healthy again. Don't think I am trying to portray myself happy, I am actually happy."
"There can be no situation in my life which can become a distraction for me. That's one part of my life which has gone bad but there are other things that I have to look after. If my one hand stops working, I won't stop living my life. I will start using my other hand. Similarly, if one part of my life goes wrong, I won't stop leading my life. I have to look after my life, my kids, their school, their doctor, my house, my phone and electric bills. There's so much going in my life that I have to somehow to squeeze in time for my serial and shoot life," stressed Shweta, saying that all she wanted to focus on was her career and her two kids.
When asked about what would she like to say to people who quiz her on how her second marriage has also failed, Shweta said, "I want to ask those people who are saying how can her marriage go wrong even for the second time. I want to ask them why can't things go wrong. At least, I have the courage to face it and come out in open and talk about the problem. Whatever, I am doing today is for the betterment of my family and my kids. There are so many people out there who are married but still have boyfriend and girlfriends. I think I am better than them at least I have guts to come out and say dude I don't want to stay with you." Shweta Tiwari Accuses Husband Abhinav Kohli of Domestic Violence?
"I am doing all this without thinking people would judge me or what you people are going to write about me. I want to send a message across to all the females who shy away from talking about troubles in their married life because they fear of being judged. They will go through the pain and will silently tolerate everything and won't give good life to their kids. So ladies please don't bear the pain and come out and talk about it," concluded Shweta.