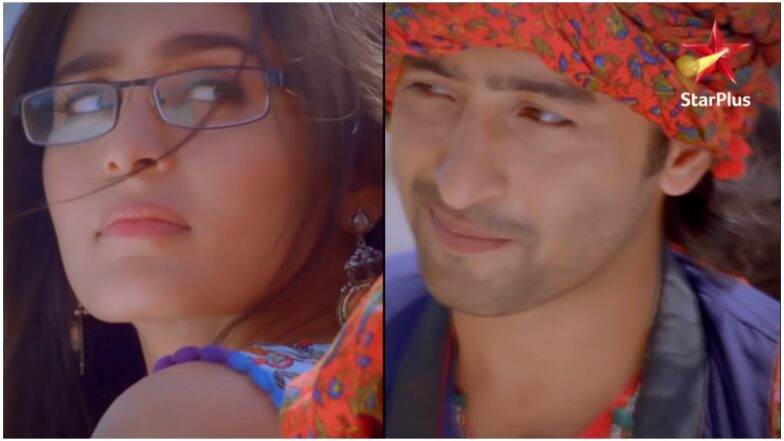 Today's episode of Yeh Rishtey Hain Pyaar Ke starts with Dadaji showing thumbs up to Abir (Shaheer Sheikh). Kunal sees them and asks what's cooking between them, Abir says that he will tell but he has to welcome Ketki's in-laws by dancing and doing garba, which leaves Kunal shocked. There Varsha renovates Kuhu and Mishti's (Rhea Sharma) room, they are happy seeing their new room. Meanwhile, Meenakshi shows the earring and says that she found it in Abir's pocket, which means that two girls were there with Abir and Ketki. Meenakshi says that she will punish the girl who tried to spoil Ketki's marriage. Meenakshi says she will ask Kunal about this. Yeh Rishtey Hain Pyaar Ke March 21, 2019 Written Update Full Episode: Kunal-Abir and Kuhu-Mishti's Families Want To Get Them Married!
There Mishti and Kuhu start fighting again when Varsha goes from the room. Just then Rajeshwari calls them to come down as it is time for Holi dahan. Abir is also preparing for Holi dahan, when Kunal comes with the earring and asks Abir where he got this from. Kunal questions if it belongs to the girl who was with Ketki. Abir says that it belongs to his bhabhi and laughs.
Mishti is searching for her earring and seeing Kuhu with her father, remembers her father. While Abir and Kunal are talking, Meenakshi comes and says she does not like silly jokes. Abir says he does not like serious talks, just then Dadaji calls them for the pooja of Holi. All pray in front of Holi dahan and fold their hands, Meenakshi takes the earring and throws it into the fire, but Abir comes and holds it from falling in the fire. Meenakshi is shocked and angry, Abir comes to her and says that she is not evil as because of this girl his sister got back home safely. He tells his mother that she returned our belongings and we will return her's. Abir says the pooja is over and he is going to temple now. Yeh Rishtey Hain Pyaar Ke March 20, 2019 Written Update Full Episode: Abir's Mother Plans for His Wedding Just When He Meets Mishti
There Mishti sees Naman talking to someone and telling if she doesn't want him to take her daughter back then she should pay the money on time or else he will charge extra for waiting and leaves from there. Mishti sees Rajshree telling him that she has given him how much he wanted and tells him to go from here. Abir is praying to God that all evil should end in this Holi, he is telling the children about the story of Holi festival. There as Naman is about to sit in his car someone comes and steals the bag in which money is kept, he runs behind the thief, on the way he sees Abir and tells him to help him in chasing the thief. Abir runs behind the thief, who is actually Mishti as she wants to give Rajshree back her money, suddenly Abir holds her from the back and tries to take the bag, they both fall down together. Mishti getups and takes the bag, Abir put Holi colour on her and try to take the bag. Mishti tells him to give her the bag, he says that he will not allow her to do wrong. Mishti says that she is doing the right thing by taking the bag and goes with it. Mishti comes back home and says she does not want to meet her father ever again and goes in to celebrate Holi dahan with her family.
In the precap, Mishti's family are enjoying as a proposal for marriage has come for their two girls, there Meenakshi pledges she will not allow that girl to hurt Kunal again.