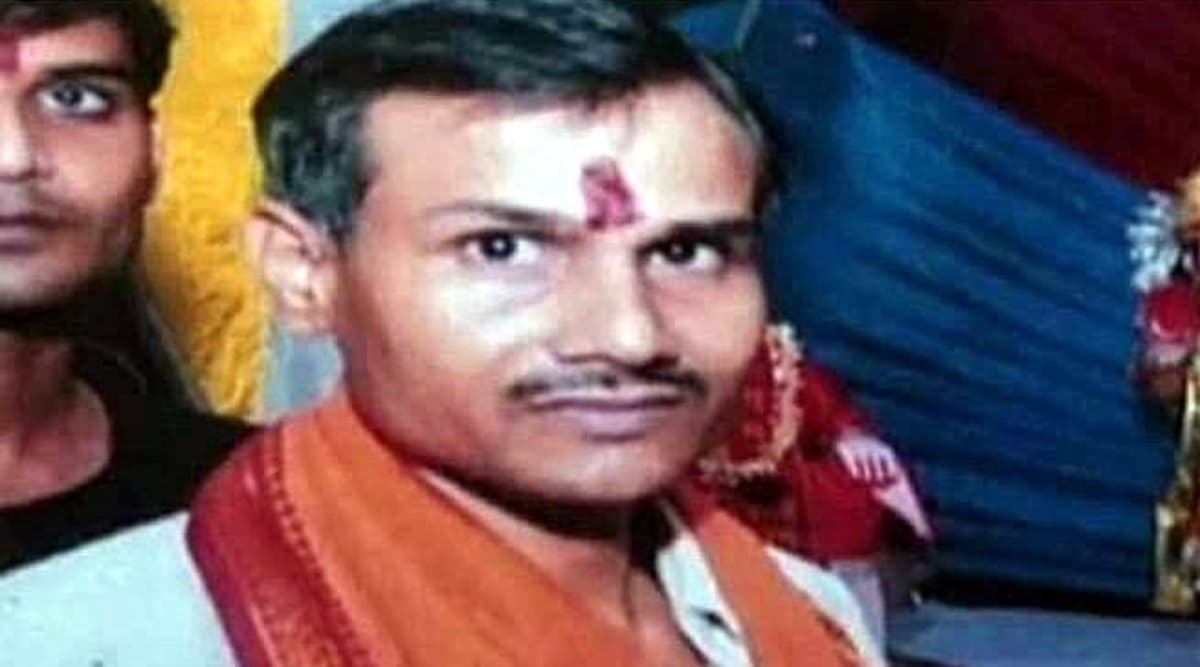 Lucknow, October 22: Days after the killing of Hindu Samaj Party chief Kamlesh Tiwari, Gujarat Anti-Terrorism Squad (ATS) on Tuesday arrested two alleged assailants from Gujarat-Rajasthan border. The accused have been identified as Moinuddin Pathan and Ashfaq Hussain. Kamlesh Tiwari was shot dead in his office in Lucknow on October 18 by two men who came wearing saffron robes. Kamlesh Tiwari Murder Case: Yogi Adityanath Neither Serious Nor Concerned, Says Deceased's Mother After Meeting UP CM; Watch Video.
Earlier today, the Uttar Pradesh ATS arrested a cleric from Bareilly, alleged to be in touch with the killers of Hindu Samaj Party leader Kamlesh Tiwari. The two assailants had met the cleric when they visited Bareilly after the murder on Friday last, reports said. The investigating agencies have so far arrested eleven persons in connection with the murder of Kamlesh Tiwari. After Kamlesh Tiwari Murder, Uttar Pradesh Navnirman Sena Leader Amit Jani Receives Threat Letter Saying 'You Are Next in Noida'.
The Uttar Pradesh police had seized blood-stained saffron kurtas and a towel used by the assailants from a room at Hotel Khalsa Inn in Naka Hindola area, where the assailants had stayed. According to investigators, Moinuddin Pathan and Ashfaq Hussain, had checked into the hotel at 10 pm on October 18 using their original IDs and checked out the same day at 1:30 pm, an hour after killing Tiwari.
UP DGP OP Singh said that it was clear that the assailants did not wish to hide their identities and left clues all along. "They brought sweets from Surat and left the bill with it which helped us trace them through the CCTV footage of the sweet shop," he said. On Sunday, Tiwari's family met Chief Minister Yogi Adityanath with a charter of demands.
Kusum, mother of Tiwari, however, blamed Bharatiya Janata Party (BJP) leader Shiv Kumar Gupta for the assassination of his son. She said that Gupta was at loggerheads with her son and had warned him of dire consequences. "He is behind the murder. Shiv Kumar Gupta is a mafia and has 500 cases against him. He is the head of a local temple. He and the BJP people were against my son," she alleged.