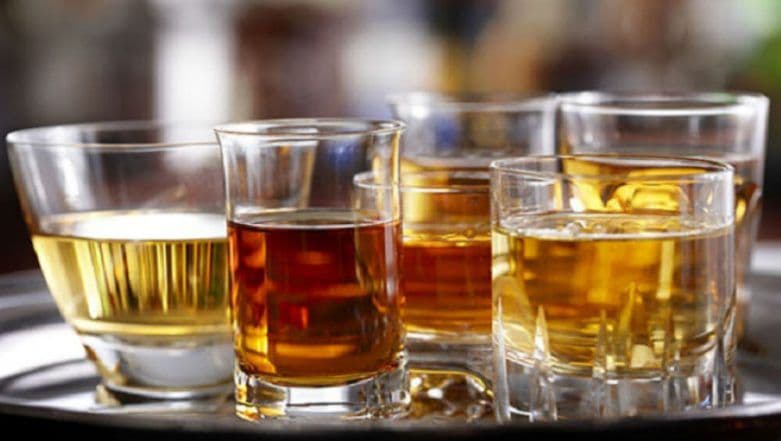 Kolkata, August 2: A 54-year-old man's fascination to collect expensive liquor cost him his life. He was killed by his son after a fight over premium whiskey bottle in Howrah. The 26-year-old son forcibly tried to take the bottle of whiskey from his dad's collection of scotch and single malt liquors, when the fight broke out. His father tried to snatch it back from him when the bottle fell and broke.
According to a Times of India report, the young man hit his father and his head smashed against the door handle. The father started profusely bleeding and the son fled from the spot. Girl Found With Wrist Slashed in School Toilet, Dies; Suicide Suspected.
His father was taken to the hospital but was declared brought dead on arrival. Police managed to nab the accused and he has been charged with murder. The deceased had a fascination for expensive liquors and his son was without a job and had turned into a drunkard.
A few months back, a 25-year-old man allegedly stabbed his mother to death after she refused to give him money to buy alcohol.