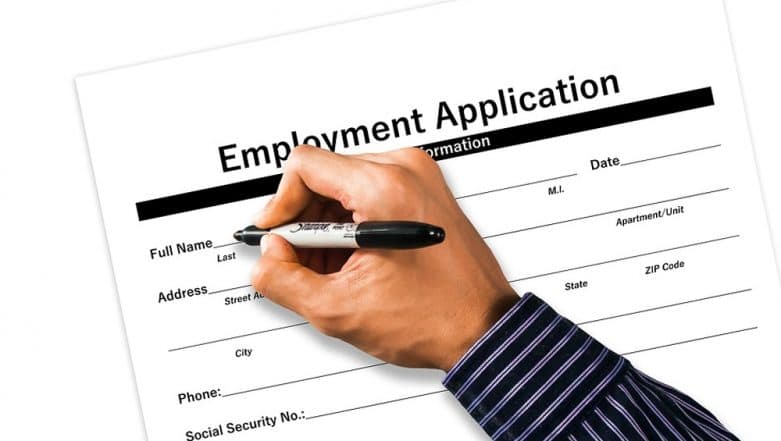 Belagavi, December 30: Desperate to seek a job, a 30-year-old forged PM Narendra Modi's signature to create a fake recommendation letter. Sanjay Kumar Umed, a resident from Belagavi has been arrested by the Vidhana Soudha police. What's shocking is, he did it to seek a typist's job in the Karnataka High Court. He was already working in a private company but wanted to get a government job for better security. So he forged a recommendation letter which looked it straight from the PMO's office and sent it to the Karnataka high court registrar. CBI Books its Officer for Forging Signature of Unit Head. 
Officials from the high court were shocked to receive a recommendation letter that too for the post of a typist. The letter directed the registrar office to offer the job to Sanjay. On suspecting foul play and sent to the vigilance team. A police officer was quoted to TOI report, "The vigilance team communicated with the PMO and they confirmed no such recommendation letter was dispatched. Vigilance officials submitted a report to the registrar office." The deputy registrar then filed a forgery and cheating case against Sanjay. Unemployment Rate Highest in India, Post 2013, Says Report.
Sanjay was arrested by a special team from Belgavi and he confessed to the crime. He collected samples of Narendra Modi's signature from the internet. Although he was employed in a private firm, he had completed his course of a typist and had been eyeing on a government job. He had applied for the typist post in the month of February, but since he did not get any response, he resorted to seeking PM Modi's fake help to get the job done.
The year has seen enough discussion about the unemployment rate in the country. A report published in September 2018 by Aziz Premji asserted that India has seen the highest unemployment rate in the last 20 years. This case comes to the fore as the desperate measures some people would go to, to get a job.