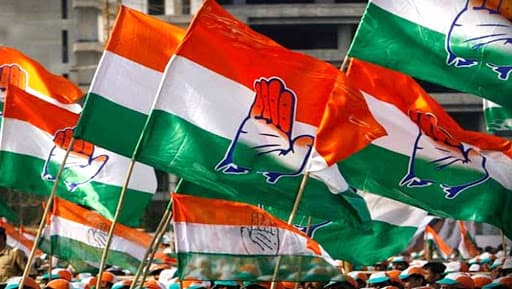 New Delhi, January 21: The Congress on Tuesday released its third list of five more candidates for the upcoming Delhi Assembly elections 2020. The list of the grand old party includes Jai Prakash Panwar from Madipur-SC, Mukesh Sharma from Vikaspuri, Parveen Rana from Bijwasan, Mohinder Chaudhary from Mehrauli and Parvez Hashmi from Okhla. The Delhi Assembly elections are slated to be held in a single phase on February 8 and the results will be announced on February 11, 2020. After announcing the names of seven  candidates, the Congress will  leave four seats for Rashtriya Janata Dal (RJD), its alliance partner.
On Monday, the Congress party had released the second list of seven candidates for the upcoming assembly polls in the national capital. The party has given a ticket to Romesh Sabarwal from New Delhi against incumbent Chief Minister and Aam Aadmi Party (AAP) national convenor Arvind Kejriwal. The other candidates in the second list includes Rocky Tuseed, Raminder Singh Bamrah, Amareesh Goutham, Bhisham Sharma and Arvind Singh. Delhi Assembly Elections 2020 Dates: EC Releases Schedule, Voting in Single-Phase on February 8, Results on Feb 11.
Third List of Congress Candidates for Delhi Assembly Elections 2020:
Congress announces another list of 5 candidates for Delhi elections. #DelhiElections2020 pic.twitter.com/yAe3cjNOq8

— ANI (@ANI) January 21, 2020
Meanwhile, the Aam Aadmi Party (AAP) has announced its candidates for all the 70 seats, while the BJP has given tickets for 57 seats. Delhi Chief Minister and Aam Aadmi Party chief Arvind Kejriwal on Tuesday said the aim of his party is to defeat corruption and take Delhi forward, while that of other parties is to defeat him. In a tweet in Hindi, he said the fight is between other parties and the work done by AAP. He will file his nominations on Tuesday, the last day of filing papers.