Deepika Padukone might often go wrong with her style statements but she never goes wrong when it comes to giving smouldering gazes. Perhaps that's what left Ranveer Singh so madly lovestruck? Well, that could've been the start. Anyway, we seem to be digressing from the subject of Deepika Padukone's goddess gaze.
On the latest magazine cover of Lulu, the diva, donned in a black ensemble, has slain us with her gorgeous eyes. Donning a peek-a-boo black dress, DP let down her luscious locks while flirting with the camera. With more emphasis on her eyes, the diva has opted for mauve lips and it sure worked its charm. You can check out her awesome look below.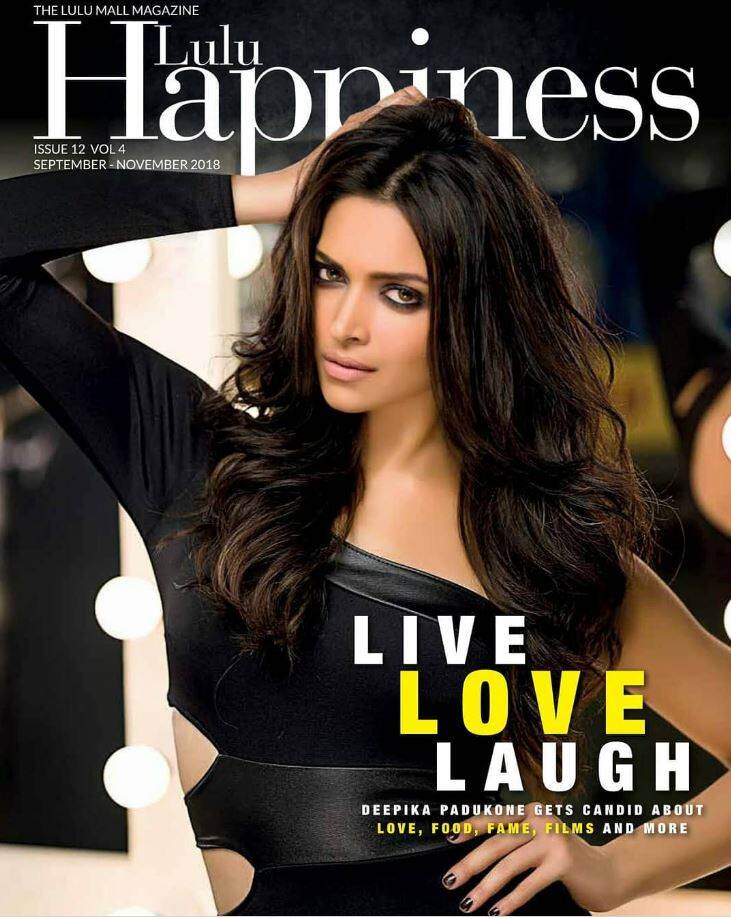 Professionally, the actress will kickstart work on Meghna Gulzar's upcoming biopic on the life of acid attack survivor Laxmi Agarwal. Agarwal is rather thrilled to have DP play her in the film as she told Hindustan Times, "I am so happy that Deepika is playing the role. I have no right to judge her. How can I judge someone for something which I can't do. She has played wonderful characters on screen and I believe she will give her best. I want to thank Deepika ji, Meghna ji and the entire team who will be working together on the film."
Apart from the professional sphere, things are working out fine in the personal arena as well. Reports affirm that Deepika and Ranveer are all set to tie the knot, hopefully by the end of this year.