Monotone pantsuits are so cliche! Gone are the days when stunners would simply opt for power dressing to make an impact! While pantsuits are definitely a huge rage in the fashion world currently, there are different ways to style them. While picking a purple suit will definitely help you stand apart from the rest like Deepika Padukone, a splash of print here and there would do no harm either! Printed pantsuits are the new fad in our celebrity wardrobes and divas are swearing by this new trend. Bollywood beauties like Kangana Ranaut, Athiya Shetty, Manushi Chhillar, Katrina Kaif and Janhvi Kapoor are obsessed with this new trend and their style outings are already bookmarked by us. Janhvi Kapoor's Queenly Grace Is Well Highlighted in Her Recent Photoshoot – View Pics.
From something as affordable as Zara to an outfit designed especially by Prabal Gurung, floral outfits are a new mania is the designing world. Well cut blazer paired with matching trousers is a statement that can rarely go wrong. We are totally digging Janhvi's recent attempt to nail floral pantsuit and Athiya's outing is still one of our favourites. Oh, so you don't remember what she wore and why we are still gushing about it? Well, in that case, have a look at her style moment below and you won't mind joining us in singing her praises. Katrina Kaif Giving Boss Lady Vibes in a Black Pant Suit on Harper's Bazaar India Magazine Cover (See Pics).
Athiya Shetty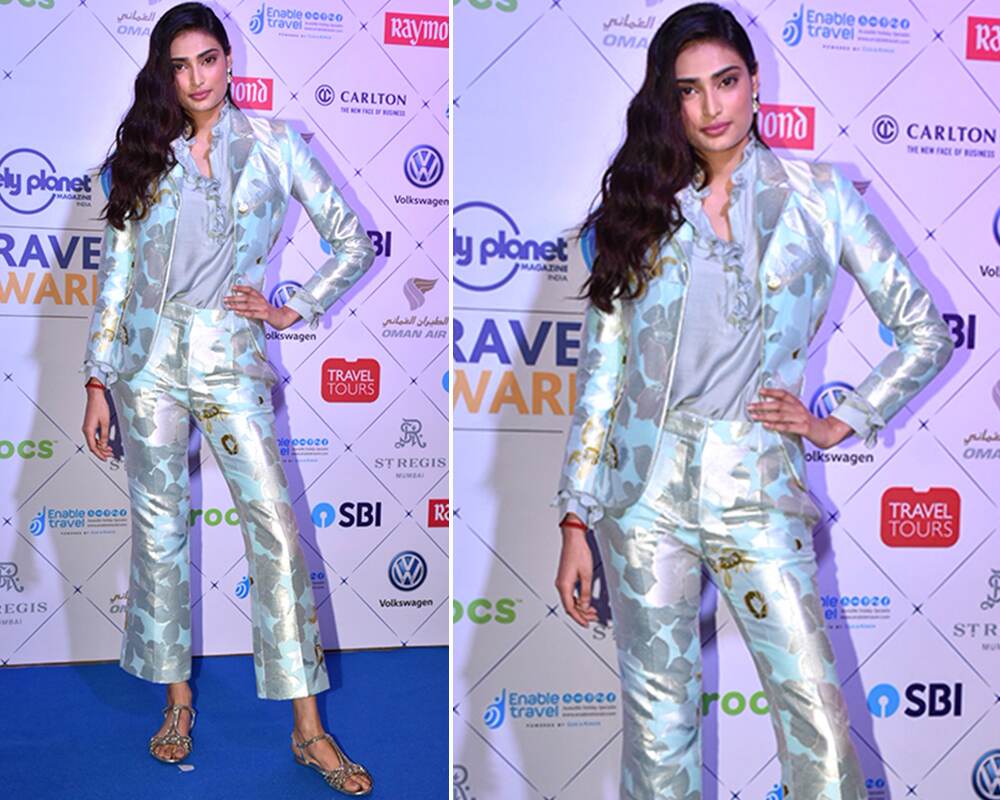 Athiya attended the Lonely Planet Awards last evening in a silver Paule Ka blazer and cropped trousers set. The actress paired her pantsuit with a ruffled shirt and silver flats. Yea, for someone as tall as that, heels aren't a necessity.
Janhvi Kapoor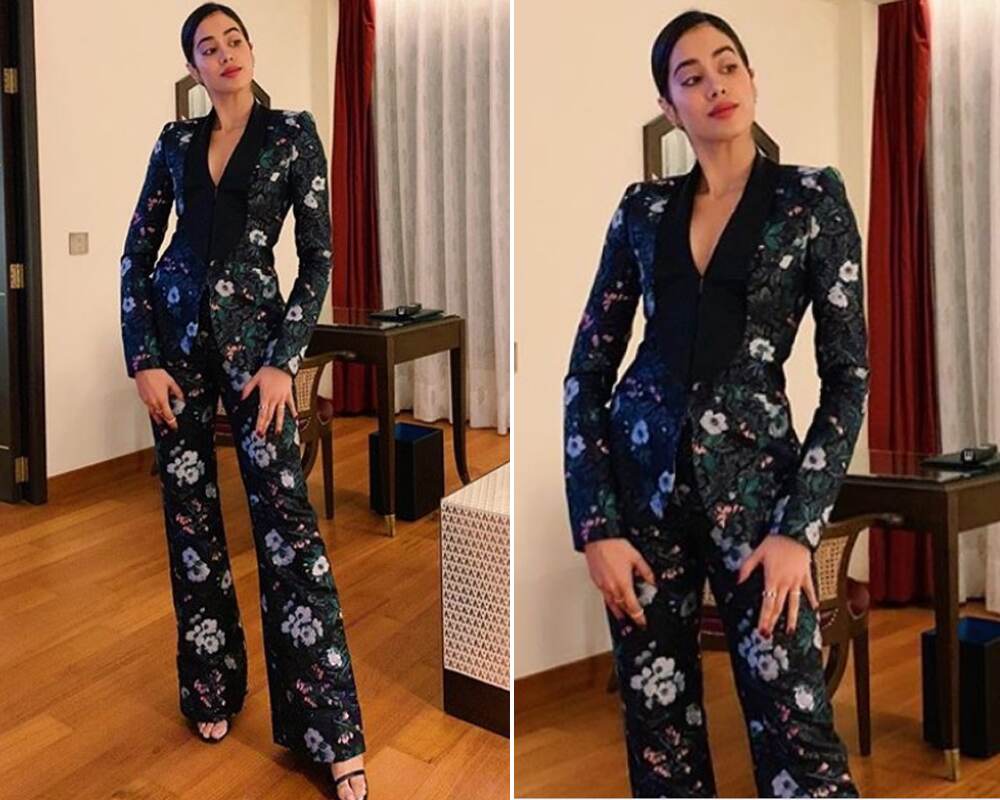 Janhvi Kapoor picked a Prabal Gurung creation for the Stefano Ricci store launch in the capital. Yea, a figure like hers completely justifies a stunning creation like that.
Kangana Ranaut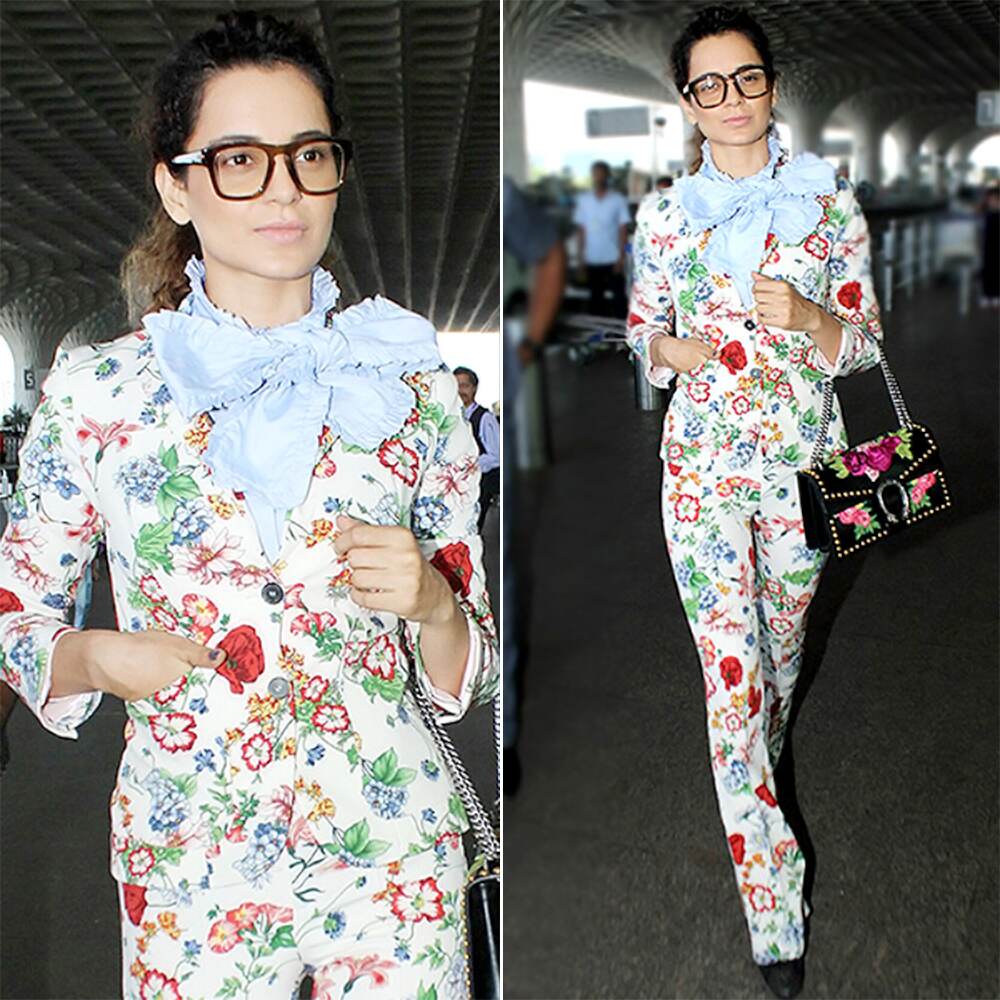 Kangana Ranaut's Zara pantsuit should make your pockets happy! Enough said.
Katrina Kaif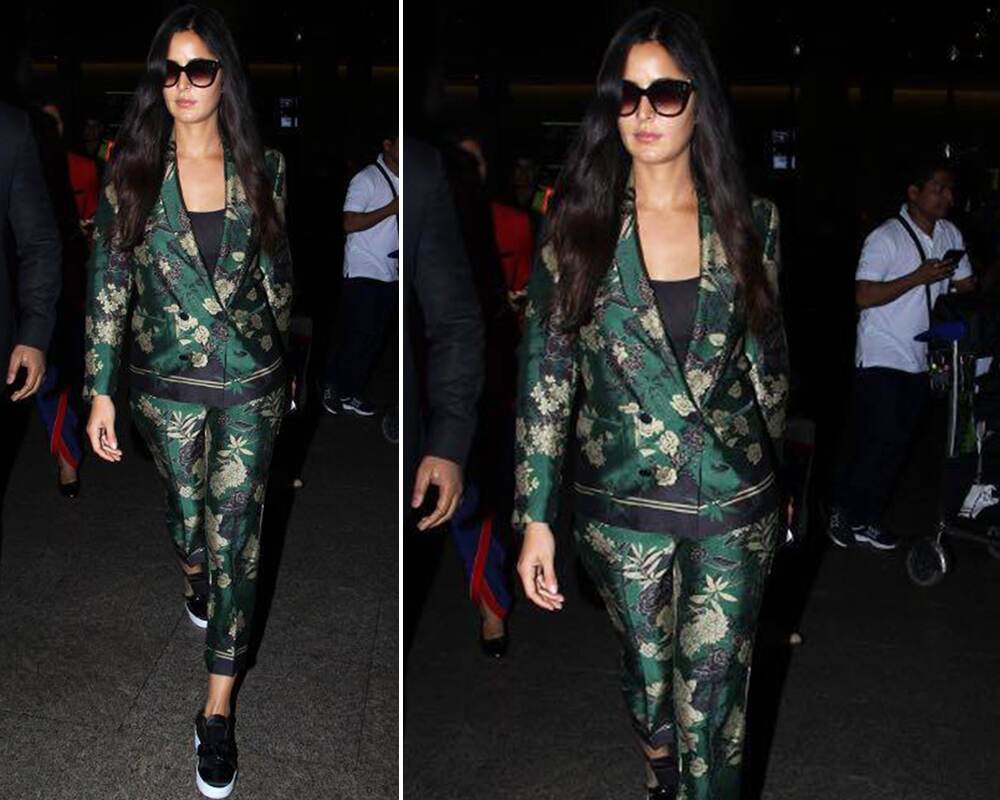 Yet another beauty picking Zara for her outing! Katrina's dark green floral pantsuit belongs to under Rs 10,000 category. Yea, we are rushing to buy it too.
Manushi Chhillar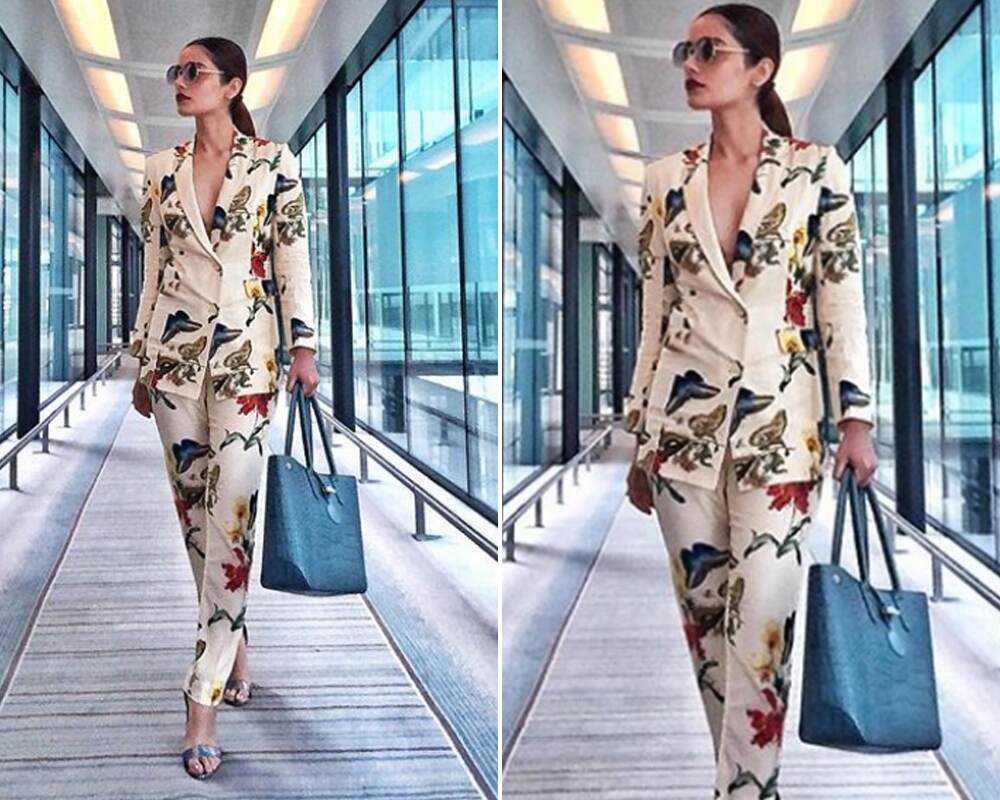 Manushi Chhillar picked the Materialist clothing pantsuit for one of her outings are oh boy! did she kill us with her look?