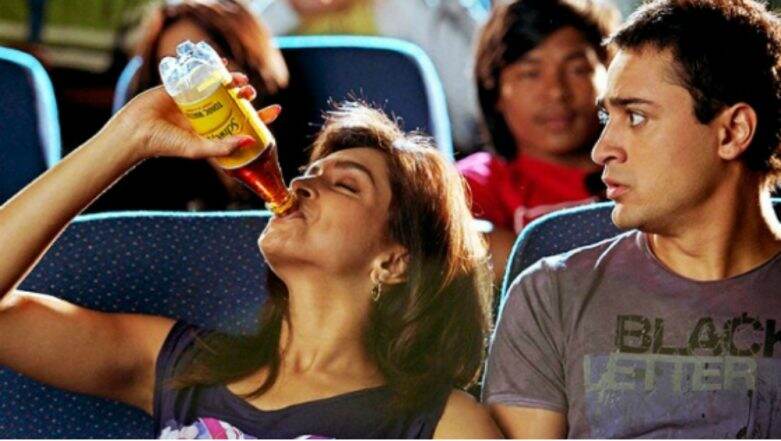 List of Dry Days in Mumbai 2019: Is it a dry day today? How many dry days in a month? Why is there a dry day in the first place? Are these the questions you constantly ask yourself? Hmmm. Well, in such a case, you must keep a list of dry days 2019 handy, because you clearly do not want to ruin your mood with the unavailability of alcohol. According to the Alcohol Laws in India, dry days are specific days when the sale of alcohol is not permitted. It is done to not hurt religious and national sentiments. And my dear beer-chugging friends would love to know the complete calendar of 'No Alcohol Days' dates. Check complete 2019 dry days calendar when not a drop of liquor will be served in bars and lounges of Mumbai. These are dry days in India and dates when the sale of alcohol will be prohibited in the maximum city in 2019. Dry Days During Lok Sabha Elections 2019: Alcohol Will Not Be Sold On These Dates During April And May in Delhi, Mumbai, Goa, Kolkata, Bengaluru.
This is why, dry days are observed across the country on the three national festivals – Republic Day on January 26, Independence Day on August 15 and Gandhi Jayanti on October 2. Then again, dry days are unanimously observed on major religious festivals such as Holi, Diwali, Christmas, Eid and Guru Nanak Gurpurab throughout the country. Prohibition on the sale of alcohol is also in effect when elections and voting are held in the state. Then there are region-specific festivals and important days, when alcohol is not sold. So, if you're someone living in the state of Maharashtra, you may have few additional dry day dates.
In addition to the fixed list of dry days, Mumbaikars will also be having dry days on account of Martyr's Day or death anniversary of Mahatma Gandhi on January 30 (Wednesday). The date was chosen as it marks the assassination of Mohandas Karamchand Gandhi in 1948, by Nathuram Godse. May 1 is also a dry day as the state commemorates Maharashtra Day. Ashadi Ekadashi or Shayani Ekadashi on July 12, Anant Chaturdashi on September 12 and Kartiki Ekadashi or Prabodhini Ekadashi on September 8 are extra dry days in 2019 for residents of Mumbai. Do not worry, there are many dry day dates for other states that will not be applicable for people living in Mumbai. Here's complete 2019 Calendar of Dry Days in Mumbai.
Check Complete List of Dry Days in India in 2019
January 2019
January 14: Makar Sankranti
January 26: Republic Day
January 30: Mahatma Gandhi's death anniversary (Maharashtra, Kerala, Rajasthan and Andaman and the Nicobar Islands), Martyrs' Day of India
February 2019
February 19: Guru Ravidass Jayanti (Delhi)
February 19: Chhatrapati Shivaji Maharaj Jayanti (Maharashtra)
February 28: Swami Dayanand Saraswati Jayanti
March 2019
March 4: Maha Shivratri
March 20: Holi
April 2019
April 14: Ram Navami
April 17: Mahavir Jayanti
May 2019
May 1: Maharashtra Day
May 18: Buddha Purnima
June 2019
June 4 and 5: Eid-Ul-Fitr
July 2019
July 12: Ashadi Ekadashi or Shayani Ekadashi
July 16: Guru Purnima
August 2019
August 11: Bakra Eid (Eid al-Adha)
August 15: Independence Day/Raksha Bandhan
August 24: Krishna Janmashtami
September 2019
September 2: Ganesh Chaturthi
September 12: Anant Chaturdashi
September 10: Ashura
October 2019
October 2: Gandhi Jayanti
October 8: Dussehra
October 13: Valmiki Jayanti
October 27: Diwali
November 2019
November 8: Kartiki Ekadashi or Prabodhini Ekadashi
November 9 and 10: Eid-Ul-Milad
November 12: Guru Nanak Gurpurab
December 2019
December 25: Christmas
So that was your dry day list for Mumbaikars. There are ten long weekends, and there are several dry days falling on those days. Make sure to get your stock of alcohol and mixers at your home bar, so that you do not have to fret over its lack in your plans. Now go on and sing, "Rum rum rum rum rum… whisky" with utter joy!