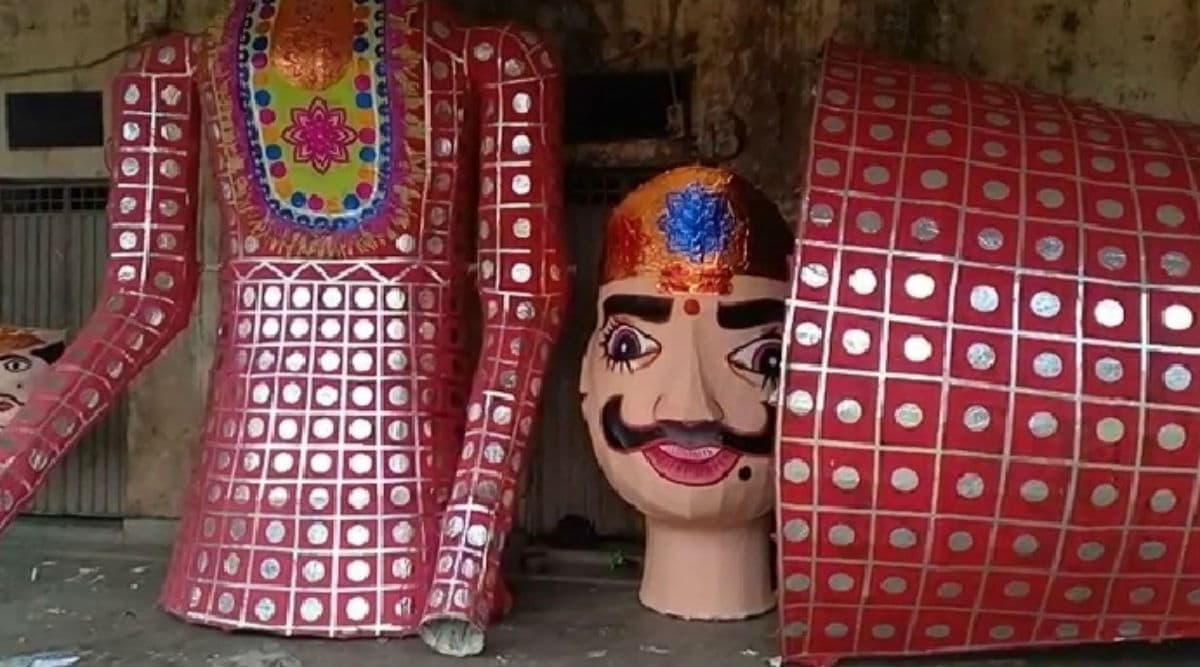 Mumbai, October 8: On the occasion of Dussehra, which is celebrated to recall how good always emerges as a triumph over evil, effigies of Ravana are burnt. This year, two groups will perform Ramlila, a series of plays that depict various events of Lord Rama's life, at Mumbai's Azad Maidan. Following the plays, Ravan Dahan will be performed at Azad Maidan. Scroll down to watch the ritual of Ravan Dahan from Azad Maidan. Ravan Dahan 2019 at Ramlila Maidan Live Streaming Online: Watch Burning of Ravana Effigy at Delhi's Iconic Ground on Dussehra.
The Shree Maharashtra Ram Leela Mandal, one of the oldest, will perform Ramlila at Azad Maida. Another performance will be staged by the Sahitya Kala Manch. Vijayadashami or Dussehra (Dasara) is celebrated on the tenth day after the Navratri festival. The ritual of Ravan Dahan is reminiscent of the killing of demon king Ravana by Lord Ram. Ramlila plays are based on life and events of Lord Ram as mentioned in Ramayana or Ramcharitmanas. Dussehra 2019: Ramlila and Ravan Dahan – Know The History and Significance of The Vijayadashami Events.
Ravan Dahan 2019 at Mumbai's Azad Maidan Live Streaming:
Ramlila is a compound Sanskrit words 'Rama' (a Vishnu avatar) and 'Lila' (play or sport). The plays recreate significant events of Rama's life such as his marriage with Sita, his exilement, Sita's abduction by Ravana and finally his return to Ayodhya after killing Ravana. Apart from skilled artists, ordinary people too participate in these plays and play different characters in Ramlila.
Apart from Azad Maida, Ravan Dahan will also be performed at Girgaon Chowpatty and Shivaji Raje Sports Ground. In Delhi, Prime Minister Narendra Modi will shoot an arrow to burn the Ravana effigy at Dwarka.