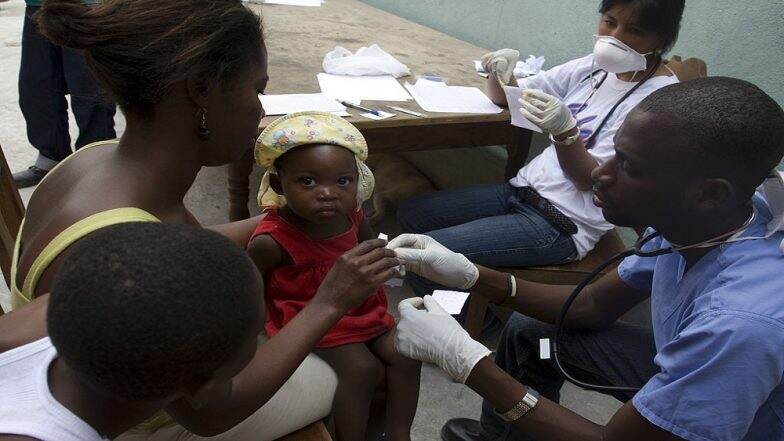 The United Nations' Office of the Coordination of Humanitarian Affairs (OCHA) annually observes the World Humanitarian Day, which is dedicated to people who have entrusted themselves for humanitarian causes. The day also commemorates Sérgio Vieira de Mello, the late former UN Secretary-General to Iraq, who braved all odds in bid to stitch peace among warring factions. He was killed on August 19, 2003 when militants had bombed the UN headquarters in Baghdad. Shah Rukh Khan Receives Honorary Doctorate in Melbourne for His Humanitarian Work for Women
Date of World Humanitarian Day 2019
The World Humanitarian Day is observed annually on August 19. This year would be no different and the date would remain the same. The UN offices in various countries would be organising programmes on Monday (Aug 19, 2019) to honour the efforts of humanitarian workers. The date was chosen as on this day, in 2003, Vieira de Mello was assassinated in the terrorist strike in Baghdad.
Theme of World Humanitarian Day 2019
The theme of World Humanitarian Day this year is honouring female personnel involved in humanitarian works. This year's campaign supports the recognition that women deserve in the strengthening of global humanitarian response as well as in protection efforts under the international law.
"Women Humanitarians hold a sense of unparalleled uniqueness, one that adds to the global momentum of female strength, power and perseverance. It is time to honor the women who have acted as first responders to the darkest hours of crisis," said the statement issued by OCHA.
Significance of World Humanitarian Day 2019
The significance of WHD -- as the day is also referred to -- this year is to highlight the steps taken by women in upholding humanitarian causes, while also encouraging female populace in stressed environments to continue their tireless contribution in improving countless lives.
"This August 19, rituals of everyday life will be used to showcase the contrast of what our humanitarians encounter on a daily basis. As we would map moments of everyday life against women humanitarians all across the world, these special women's experiences would seem all the more relatable and real," the OCHA said.