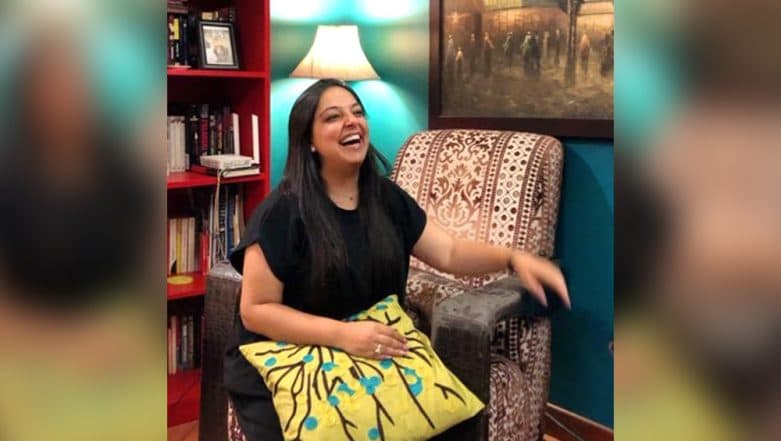 New Delhi, August 23: Charu Pragya, a member of Bharatiya Janata Party (BJP), is being trolled on Twitter for sharing 'fake news' and quoting Britannia Annual Report for 2018-19 to prove that Popular Indian biscuit maker "Parle Products cannot sack 10,000 employees because they don't have that much". On August 21, Mayank Shah, category head at Parle Products, said that if there is no tax relief in the form of a GST rate cut, the company may have to lay off 8,000 to 10,000 people.
Reacting to Shah's statement, Charu Pragya shared data of Britannia to claim that Parle doesn't have 10,000 employees. Tweeting pictures Britannia Annual Report for 2018-19, Pragya said Parle only has 4480 employees. She also shared a screenshot of a report which says Parle had registered a 21 percent increase in profit for the financial year 2018-19. Twitterati, however, were quick to catch misinformation shared by Pragya. Instagram to Make All Photos and Messages Public? Fake News Resurfaces After Facebook Viral Hoax, Here's The Truth.
Many trolled and slammed Pragya for sharing wrong information. Taking a dig at the BJP, Twitterati say fake news is now synonymous with the party. Here it may be noted that Pragya is followed by Prime Minister Narendra Modi on Twitter. 'BJP Spreading Fake News About West Bengal', Says CM Mamata Banerjee.
Charu Pragya's tweet:
ParleG doesn't even have 10,000 employees.

Check their Annual Report for 2018-19, they have 4480 employees. How are they planning to lay off 10,000 employees then?

Jhoot bolne ki hadh hai!#ApniAkalLagao #ParleG pic.twitter.com/KqLLlVm5nj

— Charu Pragya🇮🇳 (@CharuPragya) August 22, 2019
Picture of Britannia Report Shared by Charu Pragya: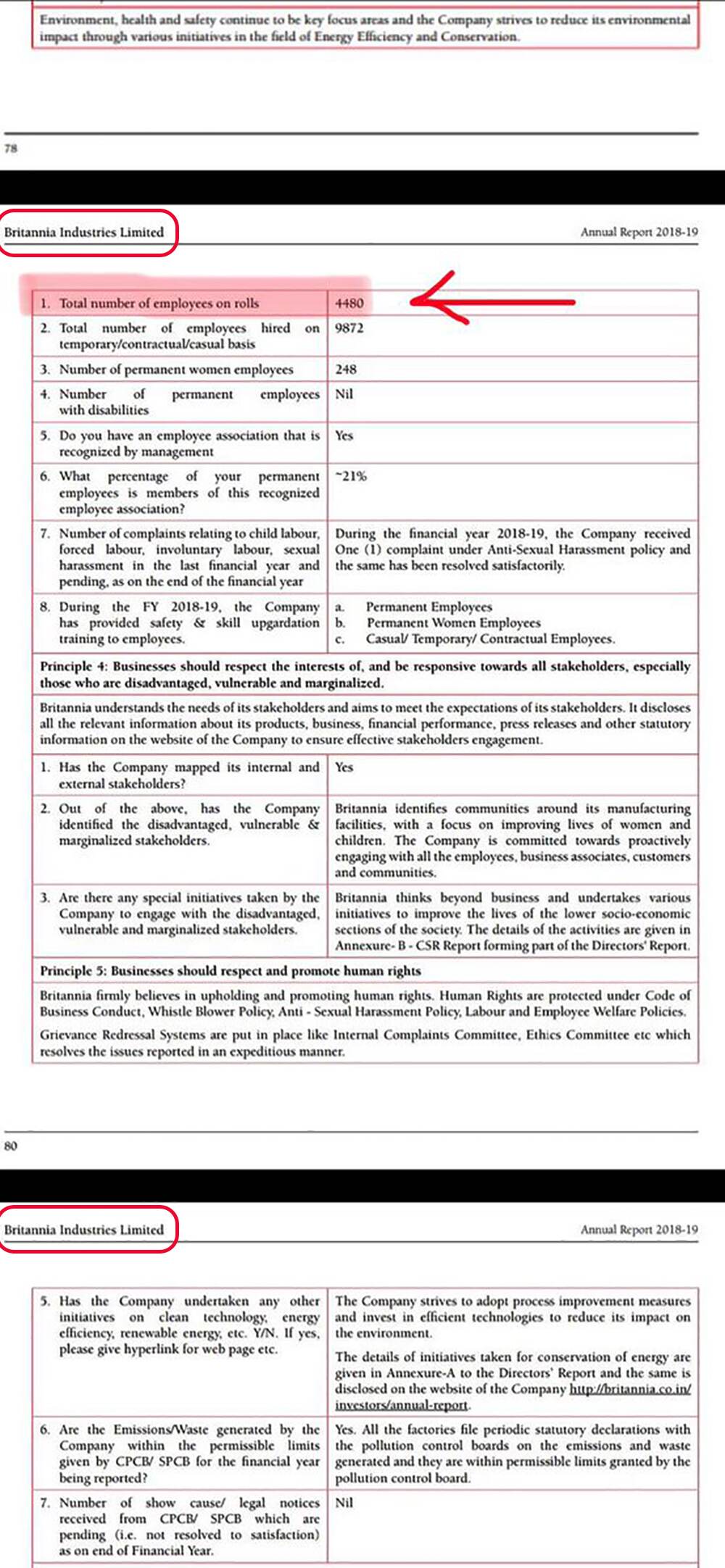 Twitterati Calling Out Charu Pragya For Sharing Fake News:
1. News is of Financial Year 2018.

2. Annual Report is of Britannia and not Parle.

3. All Bhakts are stupid. https://t.co/7rw4CtzWvB

— Bahi Khate wali Vasooli Bai (@Vishj05) August 22, 2019
Kal agar Zomato kuch karde tum Swiggy ko jail mein daal dogi! Infosys kuch karde toh Wipro ko gaali dogi.

Matlab bewakoofi ki bhi hadh hoti hai.

But jab #bhaktoon ko dekhta hoon, pata chalta hai, koi hadh nahi.

— amitbehere (@amitbehere) August 22, 2019
Parle employs one lakh employees and operates 10 plants owned by them. Don't lie. We have our sources too We don't beleive BJP pathological liars.

— asha vinayaraj (@ashavinayaraj) August 22, 2019
Nik that's a Britannia annual report.

— Kiran Manral (@KiranManral) August 22, 2019
Taking about Parle, using Britania annual report.

Dumb. One word is enough.

— Bala Krishna (@BalaKrishnarama) August 22, 2019
Finding herself on backfoot, Pragya later defended her tweet, saying Britannia is a bigger company than Parle then how can Parle employ 10,000 people. "Britannia is larger than Parle with turnover of 9380 cr while Parle had turnover of 8487 cr in 2017-18. No. of employees in Brittania are 14352 (4480+9872) than how come Parle can have 1 lakh employees?" she tweeted. The damage, however, was done.