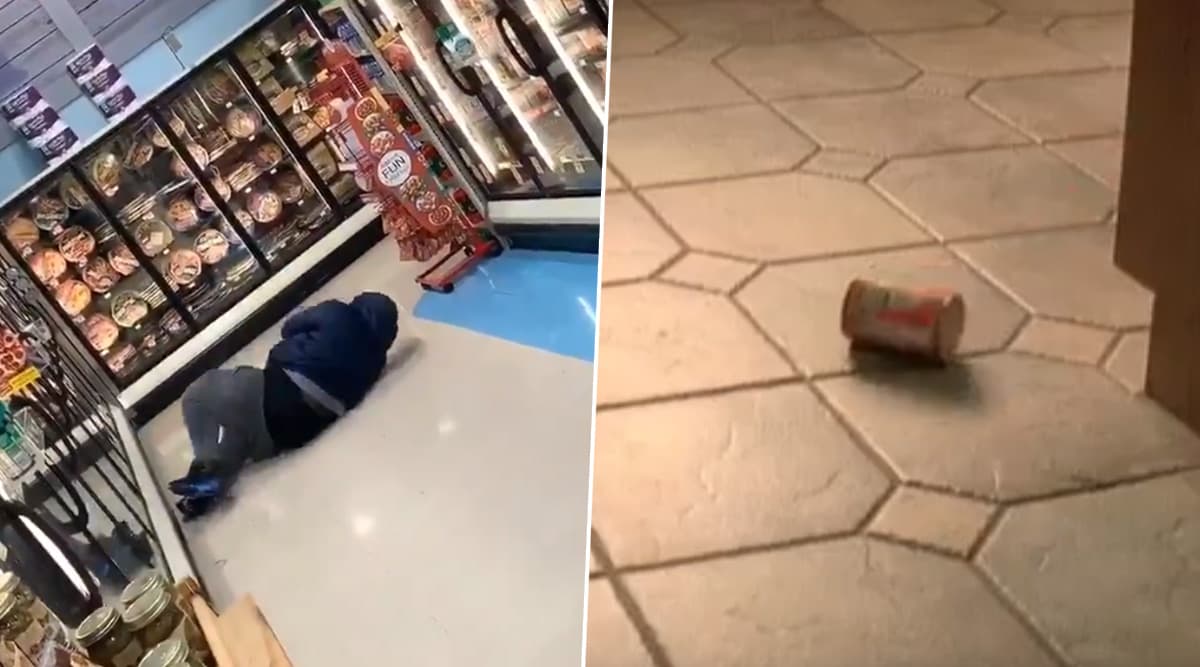 Internet and its never-ending challenges are forever here to stay. Reminiscing the childhood period or pun-intended content dedicated to hilarious clips, social media is surfaced with similar videos. It is no surprise to see new clips taking over the internet. Now it is the Chef Boyardee 2004 commercial that has gained a new momentum online, with people revisiting the 'rolling can' ad. In this case, humans are seen rolling on the grounds, streets, and everywhere else, just like Chef Boyardee can, did. The videos have garnered a lot of attention. It is called the #ChefBoyardeeChallenge, with performers rolling like the can. Twitterati Share Awkward Throwback Pictures From High School for Hilarious Viral Challenge!
In 2004, AdAge shared the Chef Boyardee commercial, titled, "Rolling Can." The commercial features a little girl picking up a can of Chef Boyardee Beef Ravioli at the supermarket. But the girl's mother denied to take it and puts the can back on the shelf. But the can follows the family home, finally making the girl happy. TikTok Users Gripped By Another Viral 'Chair Challenge' Which Apparently Only Women Can Complete. 
Watch Video of Chef Boyardee 2004 Ad:
The Chef Boyardee Challenge is a series of parody videos in which participants are recreating this commercial. Just in some videos, humans have been turned into a can! How? You will have to watch the clip attached below, to figure out.
Recreating the Commercial Ad:
the Chef Boyardee can was like 😭😭😭😭😭#chefboyardeechallenge pic.twitter.com/h2ojgQbTc5

— El Garbagé from 183rd (@JamoBallin) December 18, 2019
Again in other clips, participants are recreating the old commercial, with a hilarious twist in each of them. TikTok is filled with similar videos, with people remaking the early ad of Chef Boyardee.
Chef Boyardee Viral Challenge:
Here's Another Video:
Exact Replica!
Chef Boyardee is a brand of canned pasta products. Italian immigrant Hector Boiardi founded it in Milton, Pennsylvania, the US in 1938. The company is one of the oldest past-producing brands, and is often linked with children's favourite snack. And with TikTok challenges coming in, people seem to revisit their childhood memories.