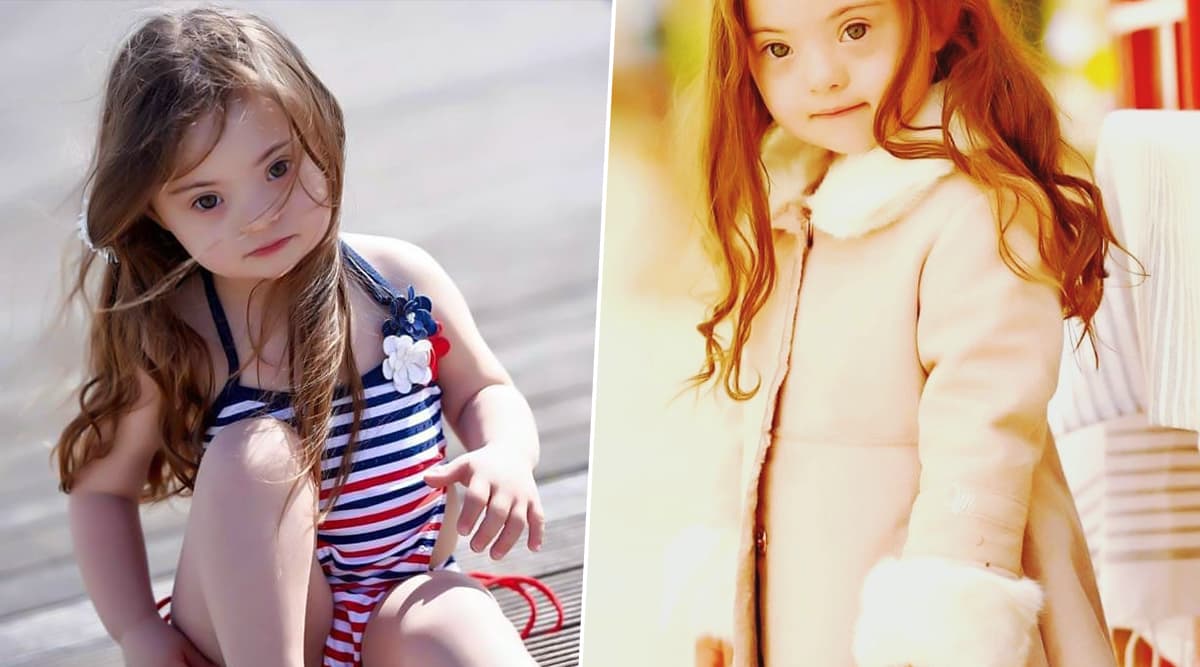 Pictures of this little model having down syndrome are going viral and HOW! The name of this beauty is Francesca Rausi and she is just 4 years old. The girl has Down's syndrome but when you look at her walking down the ramp you will fall in love with her. Her super cute pictures are making people fall in love with her after they were posted on Metro.co.uk. She walked the runway during a fashion show for disabled models in Malta and photographers didn't want to miss the amazing shots. She shared the ramp with world's first catwalk model with Down syndrome, Madeline Stuart. The Australian model is 23 years old and has been very famous for challenging society's perception of beauty. Stuart has been credited with taking her ambition seriously and working hard on her body weight. She lost upto 20kgs and after having walked the ramp at the New York Fashion Week, Madeline is now a full-fledged model with a fan following of 179k followers on Instagram.
Take a look at Francesca Rausi's Pictures:
View this post on Instagram
So Pretty
View this post on Instagram
Can't Take Our Eyes Off her
View this post on Instagram
Francesca's mother Michelle hopes she can follow in her footsteps. She said her daughter can perform just as well as any other child and hopes her modelling will raise awareness about Down's syndrome. She told Metro.co.uk: 'Francesca has been modelling since she was very young. A little model with Down's syndrome steals fashion runway
There have been many famous people with Down Syndrome who changed the way the world views the condition. Down syndrome, also known as Trisomy 21, is a chromosomal disorder and is characterised by growth delays, distinct facial features and mild to moderate intellectual impairment.