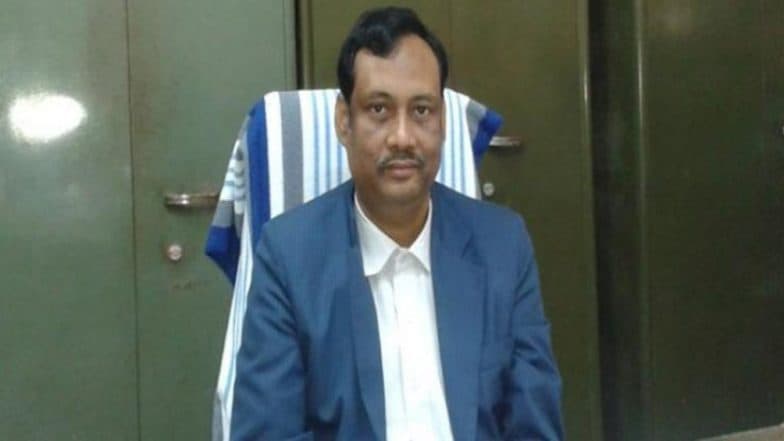 After breaking headlines over his misogynist Facebook post in which he compared 'virgin brides' with 'sealed bottles', Jadavpur University Professor Kanak Sarkar is again in news for his lewd comment to a female student. In a recent post shared by Adrija Chatterjee, a journalist said that Kanak asked a student if she wants to be a model as her figure is model like and this is "what men would enjoy".
"I was giving a presentation in class one day and this man [Kanak Sarkar] interrupted me in the middle, and I thought it was to ask me a question. However, to my absolute dismay, he asked me if I want to grow up and become a model since my figure is very model like. He also asked me if I have a lot of male friends because according to him, I'm what men would enjoy," student alleged quoted Adrija Chatterjee. University Expels a Female Student for 'Hugging Man' in a Viral 'Proposal' Video.
"My HOD, in front of a class of 52 students, in that moment, reduced me to nothing", she further added. The student also questioned the authorities "How are we allowing such professors to carry on?" Jadavpur University Prof Kanak Sarkar Pens Another FB Post to Defend Virgin Girl-Broken Seal Analogy, Read Here.
Days before, Sarkar made headlines, for the deleted Facebook post titled Virgin Bride Why Not?', in which he compared virgin brides to 'cold drinks' sealed bottle'. "Are you willing to buy a broken seal while purchasing a bottle of cold drink or a packet of biscuits? A girl is born sealed from birth until it is opened. A virgin girl means many things accompanied with values, culture, and sexual hygiene. To most boys virgin wife is like angel," Sarkar wrote in a Facebook post.
Meanwhile, earlier today, Students of Jadavpur University staged a protest in campus demanding the suspension of professor Sarkar over his misogynist Facebook post. The comment was also condemned by Jadavpur University Teachers' Association (JUTA). However, the university officials haven't made any statement.