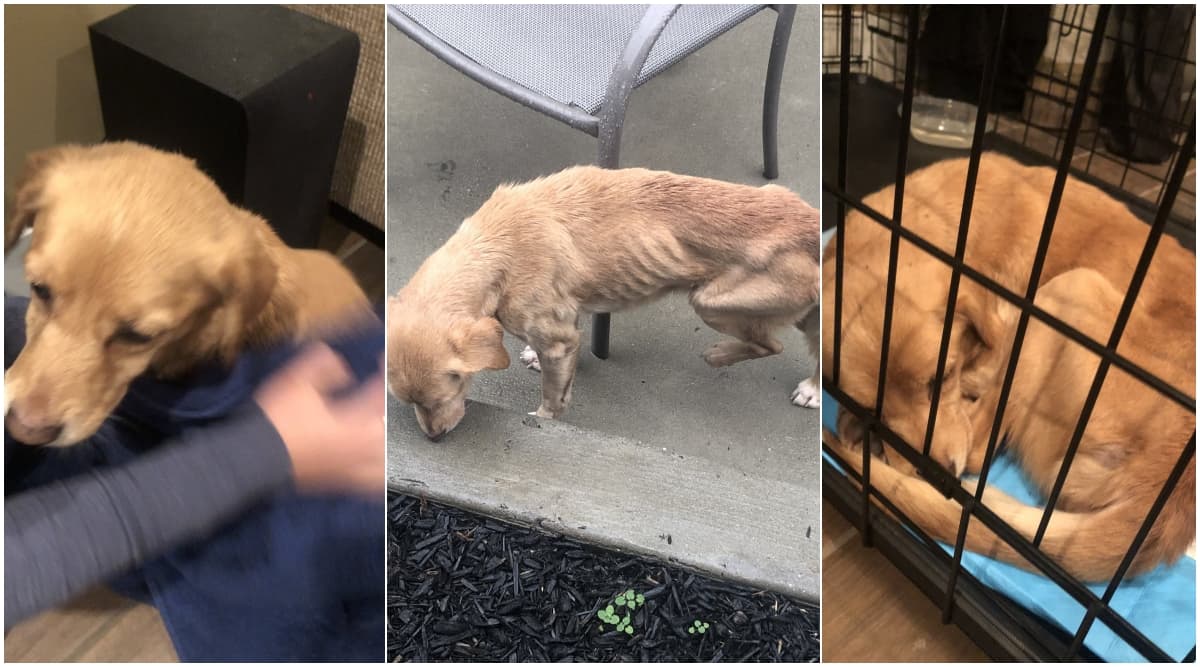 A very heartwarming story of how a malnourished limping dog found a forever home is melting hearts online. It was all a matter of coincidence and luck that the dog now named Suzy has found herself a caring family to look after by just walking through an open door. Jack Jokinen from Philadelphia had taken his dog out for walking and when he returned, he pushed the front door but it didn't fully close. That night, there was a storm in the area which left the door open. A malnourished dog striding by, eventually just walked in. And a guy passing by, saw the front door accidentally open. He went ahead and closed it as a good samaritan. All of the following incidences are described on a Twitter thread by Jokinen which is now going viral. Newborn Puppies Reunite With Mother After Burglars Violently Stole Them in Manchester, Netizens Are Emotional With the Lovely Pics.
Jack Jokinen's wife who went to get a pacifier for her baby, returned to tell her husband that there's a puppy in their house. The family was confused about how the dog had entered their house when all their doors and windows were closed. On checking the security footage, he realised that their front door had been left open, that's when the dog walked in. It happened at about 3.15 am! Jokinen has described all the steps of how it happened, to the vet trips to now the dog being Suzy, named after Yankees sportscaster, Suzyn Waldman. Dog Owner Breaks Down After Being Reunited With Long-Lost Pet, Emotional Video Goes Viral.
Here's The Tweet of Discovering a Dog in Their House:
I just woke up to this puppy in my house and we have no idea how it got here. pic.twitter.com/OZMystNsZE

— JJ (@JJFromTheBronx) December 14, 2019
Check Video of The Whole Story of Suzy Finding Her Family:
Here is the full story of this dog and next steps.

Please share!! pic.twitter.com/pykm5iAGqa

— JJ (@JJFromTheBronx) December 14, 2019
The Twitter thread and the video is now going viral and netizens are overwhelmed. People have left beautiful comments appreciating the family for looking after the pup rather than rejecting her. One user wrote, "I have no doubt the pup will be spoiled for the rest of her life. Y'all are amazing." Someone else wrote, that the dog picked up the right door. Some were even ready to send in money if required to look after Suzy. People also blessed the man who came and shut the door later. It is wonderful how just walking through a door has given new hope of life for limping and malnourished Suzy.