Brands these days are moving away from the usual marketing routes and adopting interesting strategies to grab eyeballs and break the clutter in their respective categories. Using an ambassador is no doubt an expensive affair, but it is also good for your brand. However, one needs to remember that the same celebrity is also being used by several other brands to promote their products. So the brand which can use their ambassador differently will eventually manage to create the maximum recall and an impact. Virat Kohli To Make His Big Bollywood Debut With This Movie? Read The Truth Behind The Cryptic Poster!
Lately, an interesting trend has been observed where brands are launching Bollywood movie-like trailers or film posters to market their products. There is huge noise after Virat Kohli has recently shared a poster on Instagram titled  "Another debut after 10 years, can't wait! #TrailerTheMovie https://www.trailerthemovie.com" This has led to confusion in the minds of the audience, while some feel that he is making his Bollywood debut, but on a closer look at the poster, you will come to know that it is for a marketing campaign. The reason being, Kohli is seen sporting a Wrogn t-shirt and in the poster, it is clearly written-Wrogn Productions. Chetan Bhagat Introduces New Book 'The Girl in Room 105' in a Movie-Like Promo, Watch Video!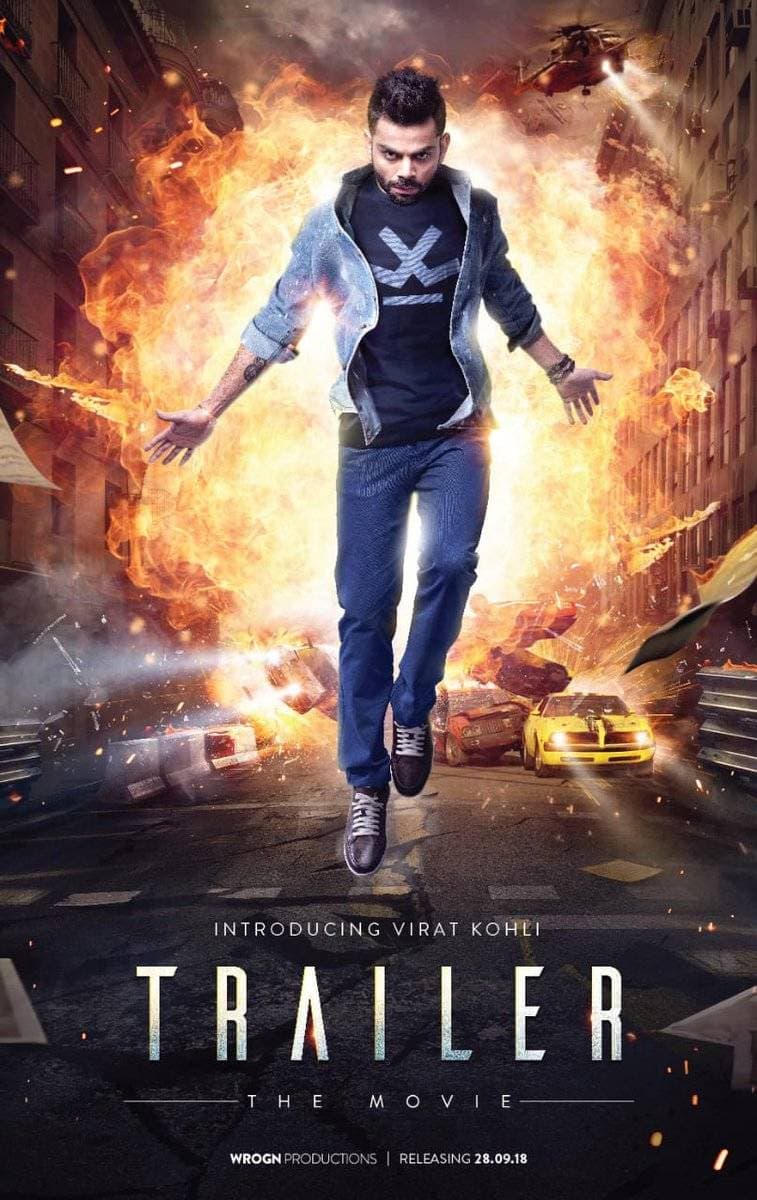 Another similar strategy was taken by Chetan Bhagat to announce the launch of his new book-' The Girl in Room 105', where he launched a Bollywood style trailer video for it. As Chetan Bhagat claimed that 'Possibly for the first time ever, not only in India but also the world, a movie like a promo for a book! Mohit Suri has directed this new trailer, which features actor Vikrant Massey. The new trailer looks really gripping and for a second, you forget that it is not a movie, but a book!
We really hope to see such interesting marketing strategies and tools used by brands in the future. In today's social media age, there are thousands of brands which are talking at the same time, and it is almost impossible that all your communication will create an impact and reach your target audience. The only way you can stand out is by being different from the other. Write to us in the comments section below on how you liked the above-mentioned marketing routes.