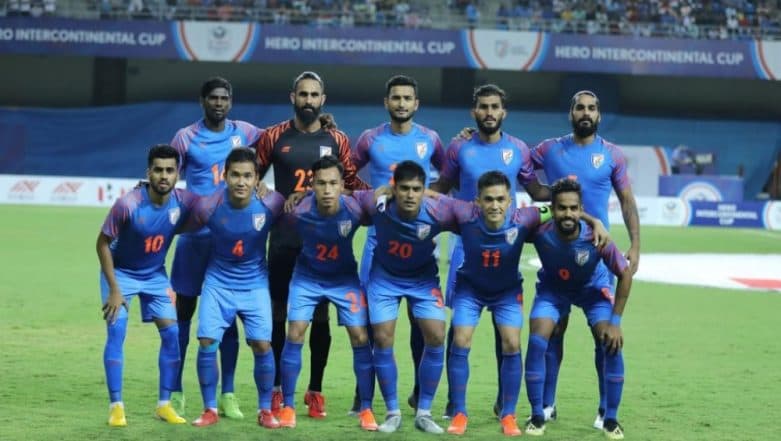 Fédération Internationale de Football Association i.e. FIFA has released its rankings for the month of July where India has dropped by a couple of places in the list. Sunil Chhetri led India is placed on number 103 which surely isn't very good news for the football lovers. India's performance at the Intercontinental Cup 2019 also has affected the rankings drastically. India's neighbours, Myanmar has jumped three places with their consistent display in the international games. Myanmar is placed on number 135. Sunil Chhetri Encourages Amarjeet Singh Kiyam to Lead Chants After India's Intercontinental Cup 2019 Draw Against Syria (Watch Video).
Team Iran has the highest rankings when it comes to the ASEAN regions are they are placed on number 23. The team has dropped by three spots. Vietnam is on the second-highest position and has managed to grab spot number 97 despite the fact that they have fallen down by one spot from their previous rankings. Belgium still leads the FIFA July 2019 rankings with 1746 points. Brazil who recently won the Copa America 2019, has moved one spot above and is on number two with 18726 points.  You can check out the full list of rankings here.
With this, France slips on number three with 1718 points. Harry Kane's England stays on number four with no gains or loss. Uruguay jumps three places above and is now featured on number three. Cristiano Ronaldo's Portugal and Croatia both slip by a single spot and is now on number six and seven respectively. Colombia jumps up five places and is on number eight. Spain and Argentina are on nine and ten respectively. Lionel Messi's Argentina has moved up by one place despite their exit from Copa America 2019.