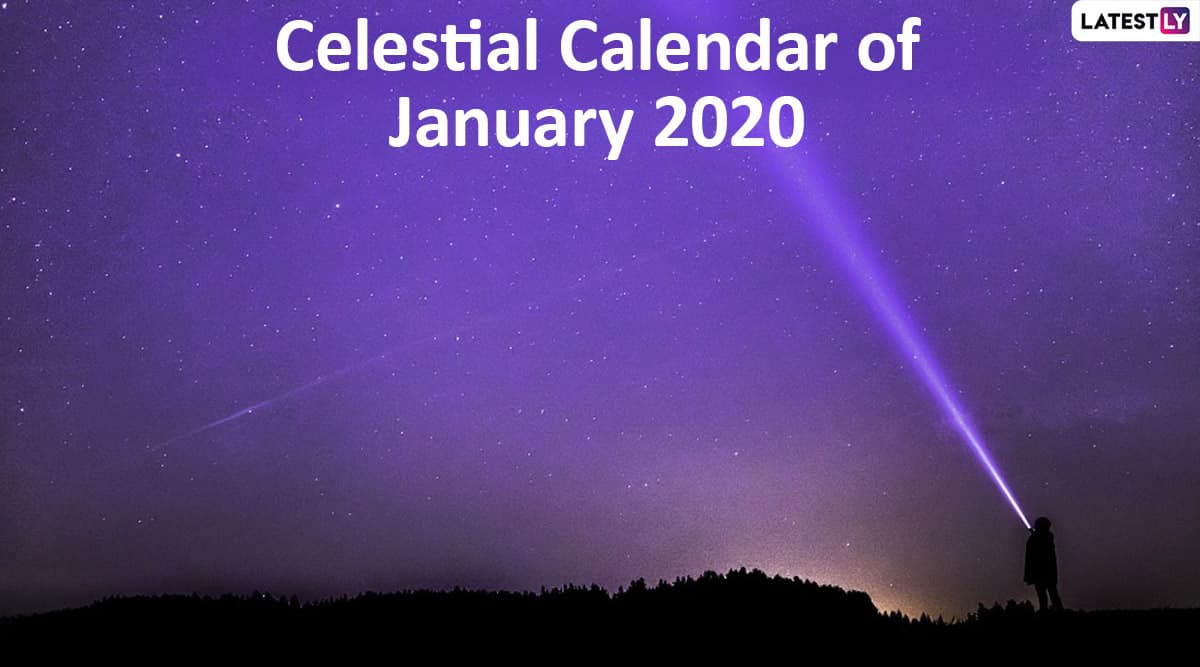 The new year of 2020 has begun and along with the various festival and celebrations that start soon, it is also a time for astronomical occurrences. The year of 2019 ended with a nice annular solar eclipse and the start of 2020 also promises some great observances for those who love watching astronomical events. Starting with the Quadrantids meteor shower, there is also the Full Wolf Moon and Penumbral Lunar Eclipse occurrence on the same day. If you are a keen enthusiast and do not want to miss out on any of these events, we give you a calendar of celestial events of January 2020.
It is not always possible to catch up on all of these night sky occurrences, as their visibility depends from region to region. But there are astronomy channels and websites which keep live streaming on the same date and timings. But for that too, it is important to know all the dates of the celestial events.  Given below is a date wise calendar on celestial occurrences in the first month of 2020.
Celestial Calendar For January 2020
Quadrantids Meteor Shower- Jan 3 and Jan 4
The month began with a meteor shower, the Quadrantids. The Quadrantids were active from the night of January 3 to January 4. This shower gets its name from the constellation Quadrans Muralis (Mural Quadrant). This shower was more visible in the Northern hemisphere of the planet.
Full Wolf Moon- Jan 10
The full moon of January is called the Wolf Moon. This moon gets its name from the ancient tribes which named each moon of the month. The legend goes that in ancient times wolves used to come out and howl in front of the moon in hunger. Thus the name. This occurrence will be extra special at it occurs with a penumbral lunar eclipse.
Penumbral Lunar Eclipse- Jan 10
On the day of January's full moon, the Sun, Earth, and the moon will be in a perfectly aligned line. This occurrence is called the penumbral lunar eclipse. Thus, some of the sun's light will be blocked by the earth from reaching the moon. This penumbral lunar eclipse will take place between the nights of January 10-11. Countries across Asia, Europe, Australia and Africa will get to see it. Penumbral Lunar Eclipse (Chandra Grahan) of January, 2020: Date, Time and Places to View This Year's First Full Wolf Moon Eclipse.
Venus in Evening Sky- Late January
If you love observing planets, then the last few days of the month will see Venus prominently in the night sky. The Earth's distant neighbour will grow brighter in the southwestern sky.
These are some of the important events that will occur in the month of January this year. The major events being the Wolf Moon and Penumbral Lunar eclipse. If you have access to telescopes or an observatory, make sure you visit and not miss on any of these events of the month.