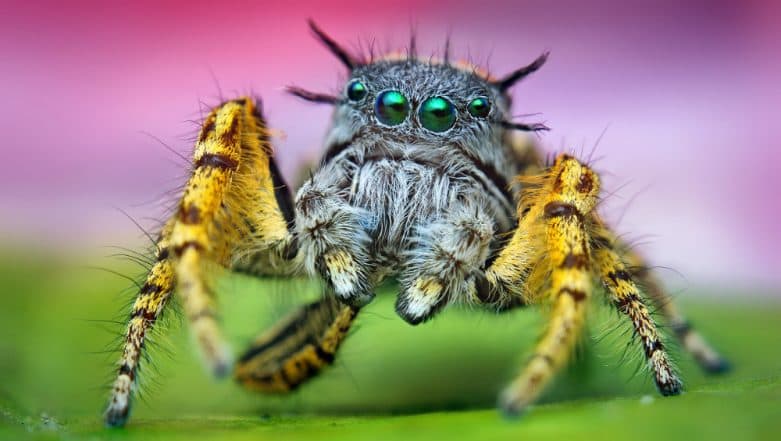 A rare species of arachnid never seen before spider was discovered in UK's nature reserve in Cheshire. The spider is officially known as Sibianor larae was found in Cheshire Wildlife Trust's Holcroft Moss Nature Reserve, in Warrington in the month of June. Arachnologist Richard Burkmar was the first one to find it during a field visit. Illegal Tarantula Trade Costs Singaporean Man S$12800; He Kept Over 90 'Protected' Spiders at Home.
Burkumar went back to the site late with another arachnologist to find if more of these spiders exist in the area. But it is a rare species confirmed a jumping spider expert, a first one in Britain. And if you are freaking out, let us tell you there is nothing to worry about them. It is actually a very tiny spider and can be barely seen with the naked eye. There are apparently as small as the top of a matchstick. Kansas Woman Lost All Tissues in Her Left Arm After Contracting 'Flesh-Eating Bacteria' from a Spider Bite. 
Talking about the new discovery Sarah Bennett from the  Cheshire Wildlife Trust said they were delighted to learn about the new species. "The site is particularly special as it has never been exploited and cut for peat; something which is unusual for most peatland in the UK." Along with this flying ones, there were other spiders too discovered at this site. "A number of other rare bog spiders were also discovered during the surveys, including the jumping spider Heliophanus dampfi, making it the only site in England where this has been recorded," she added. In general, jumping spiders are uncommon compared to other species.