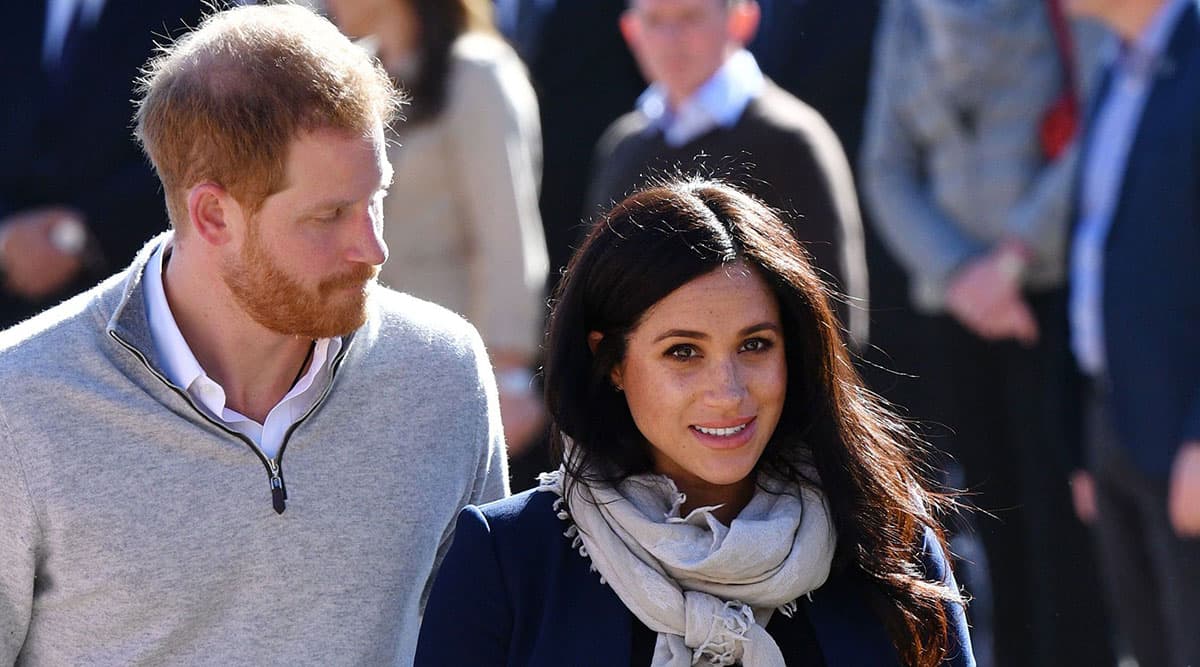 London, January 9: A day after Prince Harry and his wife Meghan Markle announced to step back from their roles as the senior members of the British royal family, Madame Tussauds waxwork museum removed their figures from its British royal family display. The couple on Wednesday announced that they would be stepping back from royal duties to become financially independent. Buckingham Palace on Prince Harry, Meghan Stepping Away Says 'Understand Their Desire to Take Different Approach, But Situation is Complicated'.
Prince Harry and Markle also posted a long statement explaining their decision. The Duke and Duchess of Sussex announced on Instagram that they want to divide their time between North America and the United Kingdom to carve out a "progressive new role". The couple said, "We intend to step back as 'senior' members of the Royal Family and work to become financially independent while continuing to fully support Her Majesty The Queen." Prince Harry And Meghan Announce Their Decision To Step Back As Senior Royals.
Madame tussauds Museaum removes Figures of Prince Harry & Meghan Markle from British Royal Family Display:
Madame Tussauds remove their waxwork figures of Harry & Meghan from Royal Family display pic.twitter.com/b4NHR8VlOP

— Amichai Stein (@AmichaiStein1) January 9, 2020
The Couple further added they had taken the decision to strike a geographic balance that would enable them to raise their son with an appreciation for the royal tradition, while also providing their family space to focus on the next chapter, including the launch of our new charitable entity. Prince Harry and Markle have a baby son named Archie. Meanwhile, the Buckingham Palace said that the situation is "complicated" and discussions in this regard are at an early stage.