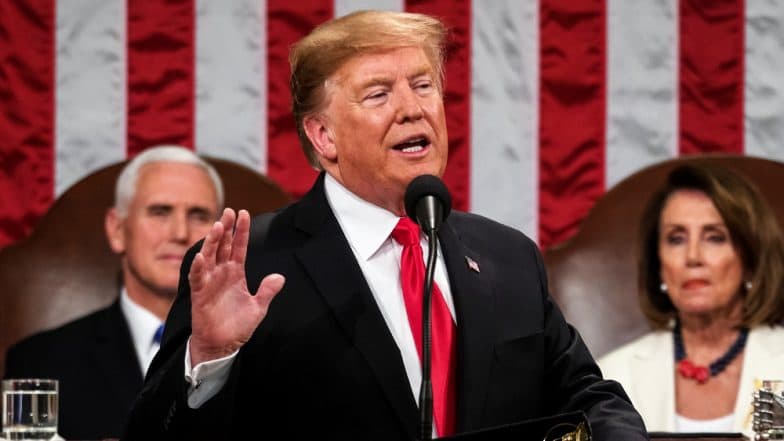 Washington, February 19: Two days after United States President Donald Trump declared a national emergency to fund the Mexico border wall project, 16 provinces have moved the court challenging his decision. The State attorneys have filed a suit at the Federal District Court in San Francisco, charging Trump falsely using a pretext of "national crisis" to divert funds for constructing the wall.
The petition jointly filed by the states quotes the President himself to prove that "there is no emergency at the border". Xavier Becerra, the attorney general of California -- which is a signatory to the petition -- told reporters, "Probably the best evidence is the president's own words - I didn't need to do this, but I'd rather do it much faster." Donald Trump Declares National Emergency to Build Wall Along US-Mexico Border With Federal Money.
The national emergency was declared by Trump on Friday, after hinting that he would be taking the unprecedented step if the Congress continues to deny him the funds for the border wall project.
The Congress-Trump standoff over the border wall funding was marked by a 35-day partial shutdown of the government -- which ended last month only after the House agreed to release $1.375 billion for the border wall project.
The President, however, marked his dissent, claiming that the amount allocated to him is inadequate. After declaring the national emergency, Trump said he would be able to allocate $8 billion, which would be suffice for building a wall along the 3,200-km Mexico border.