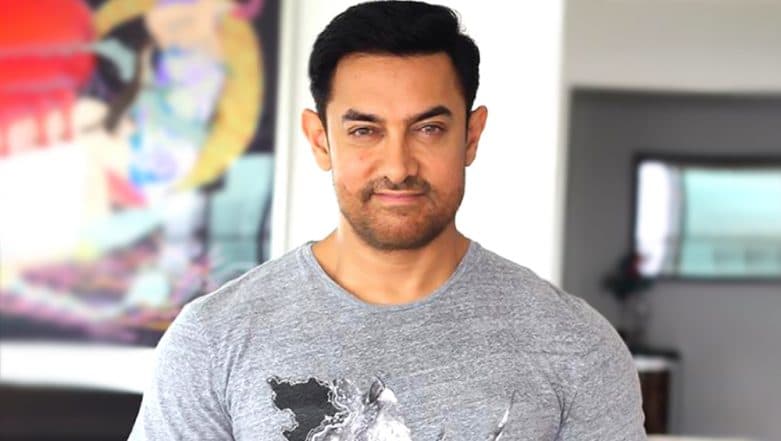 Birthdays will be a special event for each and every human. It definitely calls for celebration with near and dear ones, friends, and many others. But everyone has a different way to celebrate this special day. Bollywood superstar Aamir Khan who is also known to be the perfectionist when it comes to his work, has turned a year older today (March 14). The actor has turned 54 and be it industry friends or fans of the actor, all have been pouring birthday wishes for the actor. When we talk about celebs and their birthday, many assume they'd be partying throughout the day. But that isn't the same with Aamir Khan. Dangal, PK, 3 Idiots: 5 Blockbuster Hits of Birthday Boy Aamir Khan.
Be it the choice of films, attending special occasions or any events, Aamir Khan is little hatke from other celebrities. He has a ritual of celebrating his birthday with the media every year, even this year it is happening. The actor will not just slice the cake in media's presence but he'll also be having an interaction with them. But after that the actor has no plans of partying, in fact, he'll heading out of India to fulfill certain commitments related to work. While most of them opt to party, Aamir has decided to work even on his birthday. Akshay Kumar, Aamir Khan, Vicky Kaushal and Other Celebs Respond to PM Modi, Appeal Fans To Vote During Lok Sabha 2019 Elections.
Aamir Khan has always managed to set an example for everyone through his work. Once again he is inspiring everyone to focus on work amidst all the celebrations. As per a report in Mid-Day, Aamir would be heading to North Ireland for the Belfast Film Festival. On March 16, the actor would meet Nasreen Munni Kabir with regards to work and other related projects. Nasreen is a television producer, director and author based in the UK. We wish Aamir a very Happy Birthday!