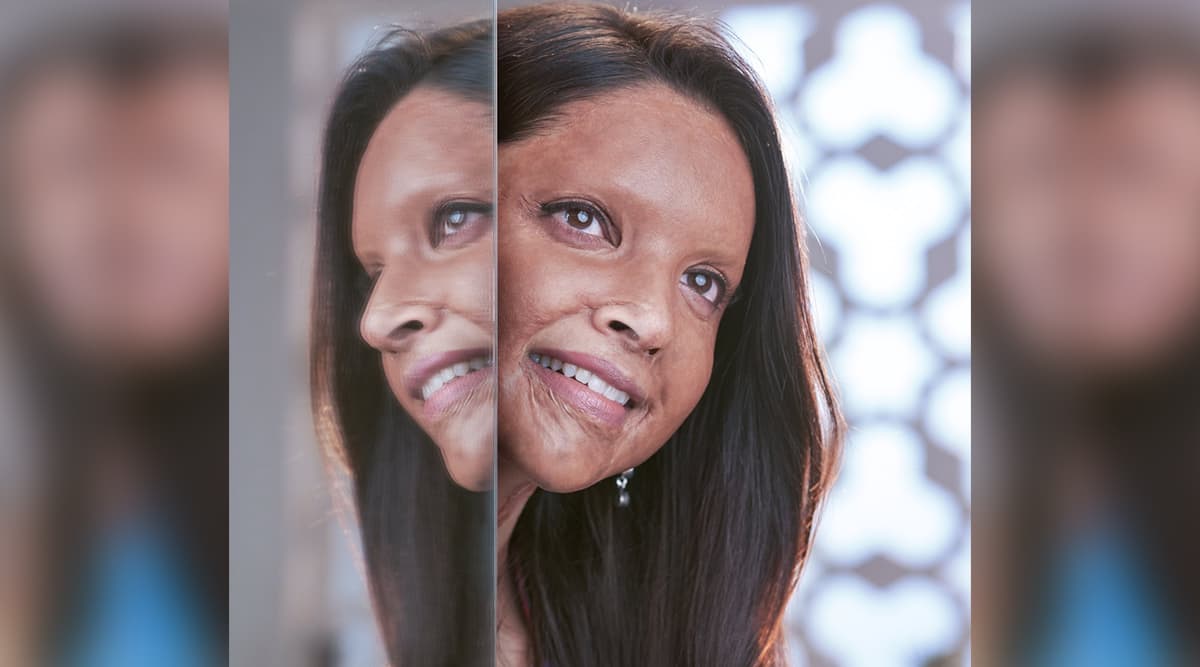 Deepika Padukone is right now all over the Twitter! The actress who is all set to meet the audience through her film, Chhapaak, is trending like crazy. She recently made an appearance at the Jawaharlal Nehru University (JNU), protesting against the violence against the students and standing in solidarity with them. This has become the talk of the nation with actress receiving appreciation as well as hate for the same. Now, amid the flak shown by the trolls, the supporters and fans are extending support to her by booking tickets of Chhapaak in advance. Kangana Ranaut's Sister Rangoli Chandel Calls Deepika Padukone's JNU Visit a PR Activity - Read Tweets.
Those who are lauding the actress for taking a stance against the violence projected at JNU are promising her that they will watch Chhapaak. They also urged others to watch it by sharing the screenshots of the tickets booked by them in advance.
While the trolls are busy trending hashtags like #blockdeepika and #boycottchhapaak, they also shared the screenshot of the cancellation of the same SAME ticket. On the other hand, the supporters who are trending hashtags like #IStandwithDeepika #ISupportDeepika #ChhapaakDekhoTapaakSe etc are sharing the real screenshots of the advance booking of the film tickets and urging others to do so. Check out some of the tweets below.
Fan Shares a Screenshot of His Ticket From Kolkata
#ISupportDeepika #Chappak @deepikapadukone My ticket as promised pic.twitter.com/P4mPfluGvG

— Sibabrata Mohapatra (@Siba_Mohapatra) January 8, 2020
Another Fan Provides Proof
Following are my tickets for #Chhapaak

Booked just now pic.twitter.com/a2Lwc90vO0

— Madhur Gupta (@madhurgupta27) January 8, 2020
Fan Extends Support To Deepika By Booking Chhapaak Ticket
Booked my tickets to #Chhapaak!

More power to you, women of steel @ReallySwara @deepikapadukone!@VishalDadlani @anubhavsinha #ISupportDeepika #JNUTerrorAttack #IStandwithDeepika https://t.co/yfuoc0bscL pic.twitter.com/CXbC4BfVGP

— Gautam (@gautam28_) January 7, 2020
Ticket Booked!
ticket booked for chhapaak @deepikapadukone @ReallySwara @anuragkashyap72 @Mdzeeshanayyub #IStandwithDeepika pic.twitter.com/rPAZNARU8r

— Amaan Khan (@AmaanKh75641661) January 7, 2020
FDFS
BJP IT cell has hit a new low by trending #boycottchhapaak. I'm not a deepika fan, but I've booked my ticket for Chhapaak's FDFS. #DeepikaPadukone #HousefullChhaapak pic.twitter.com/3EHL2UtFyf

— Ebrahim Hawaz (@iHawaz) January 7, 2020
Sponsoring Tickets of Househelp
Not a huge fan of @deepikapadukone as an actor.

But whenever women with character & courage show what it means to stand against all odds & call a spade a spade I salute them 👏👏 You Go Girl 👍

Sponsoring tickets of house helps in colony#DeepikaPadukone #ChhapaakDekhoTapaakSe

— KarmaBwitch (@KarmaBwitch) January 7, 2020
On the other hand, another trend called #TanhajiChallenge is also going viral. The fans of this Ajay Devgn-Kajol film are urging everyone to tag three people and get free tickets of the same as promised by BJP spokesperson Tajinder Pal Singh Bagga.