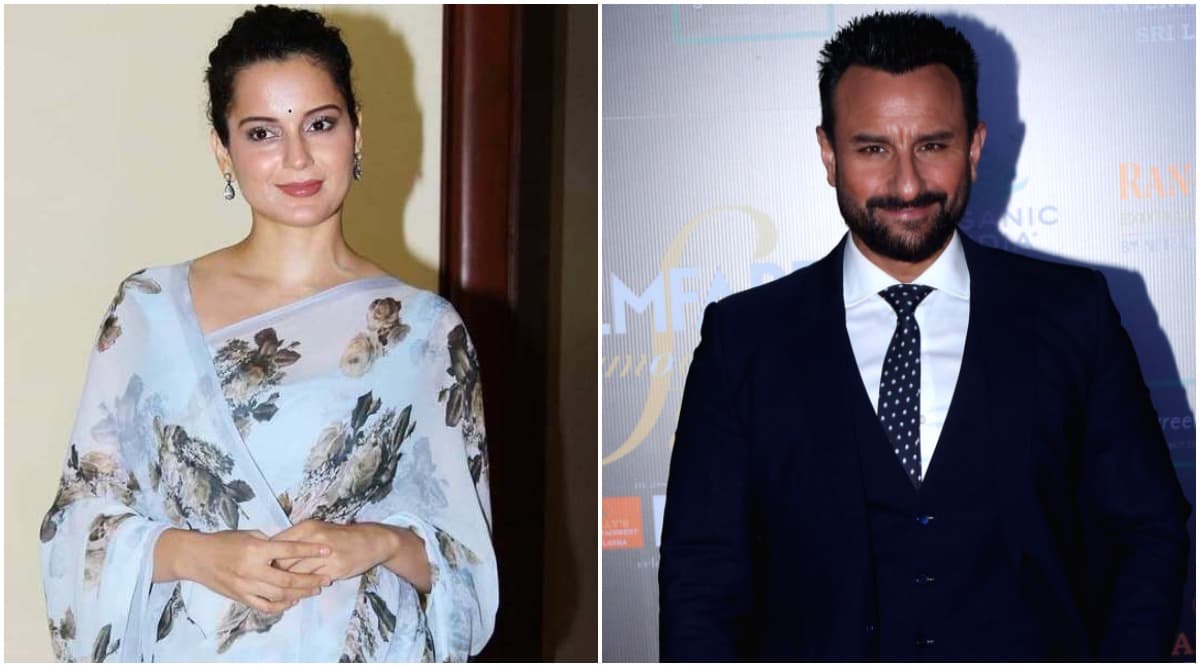 Saif Ali Khan's recent statement about how 'there was no concept of India before the British gave it one' has stirred a controversy on social media and Kangana Ranaut is the latest celeb to react to it. The actor in one of his recent media interactions was heard arguing about the whole concept of 'Bharat' and how it didn't exist before the British gave it a name. He said, "But when people say this is history, I don't think this is history. I am quite aware of what the history was. I don't think there was a concept of India till perhaps the British gave it one. I don't think there is really any constructive point in arguing about loudly, provided you yourself know why you're doing it." While filmmaker Vivek Agnihotri had already slammed the actor for same, Kangana too had a counter-argument that made sense. BJP Spokesperson Meenakshi Lekhi Taunts'Taimur' Over Saif Ali Khan's Statement on History.
When asked if her views resonate with Saif, Kangana simply said, "If there was no 'Bharat' then what was 'Mahabharat'? What did Ved Vyasa write then? A few people have made their narratives that suit them but Lord Krishna was in Mahabharat, and that means Bharat was there at that time too. All the great kings of 'Bharat' fought the battle then. There was a collective identity even then called 'Bharat'." Tanhaji Actor Saif Ali Khan Gets Massively Trolled for Expressing 'There Was No Concept Of India Till Britishers Came' (View Tweets).
Saif's 'no concept' comment has become a rage on social media, of course, for all the wrong reasons. We wonder if any more actors will decide to follow Kangana's lead and question his knowledge about the history of so-called 'Bharat'.