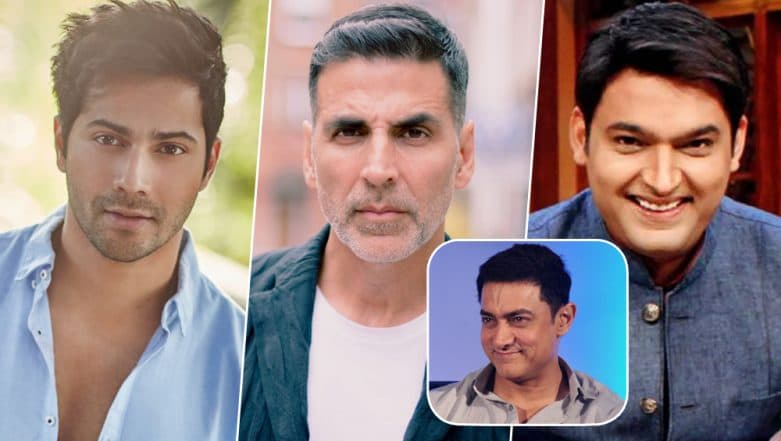 Aamir Khan stepping into Gulshan Kumar's shoes for his biopic, Mogul, is big news to digest and especially when the confirmation is coming straight from the horse's mouth. The Thugs of Hindostan actor who had decided to distance himself from the project is elated to announce his association but maintains that he wasn't keen on playing the part. Aamir in his recent conversation with Hindustan Times revealed that he had approached Akshay Kumar, Varun Dhawan and Kapil Sharma for the main lead but things didn't materialise with either of them.
When asked if he was always the choice to play Gulshan Kumar's role, Aamir in his interview said, "Once I came on as producer, I said let's discuss casting. I felt that I'd like to offer the film to Akshay Kumar. I was aware that things hadn't worked out earlier between Bhushan and Akshay, but I still wanted to offer the film to him. So, I met Akshay and offered him the film. He did reconsider the offer, but things did not work out."
Later the actor was hopeful on getting Varun Dhawan and Kapil Sharma on board for the same. "I offered the film to Varun Dhawan, but he was busy with too many films. The other person I was very keen to cast was Kapil Sharma. I felt he'd pull off the character very well. But that didn't work out either," he said while revealing why things didn't work out with any of the actors.
Gulshan Kumar's son and producer, Bhushan Kumar always wanted Khan to portray his father on the big screen but the actor had his own reservations. "When Bhushan offered the film to me, I told him I don't see myself as Gulshanji. He was disappointed but requested me to produce the film for him. He was very keen for me to be involved in some capacity. I had loved the script, so I agreed to produce," he said while describing why he hunted for the right actor to play the part. Eventually, Aamir was destined to play the role and he ended up signing for the part as well.