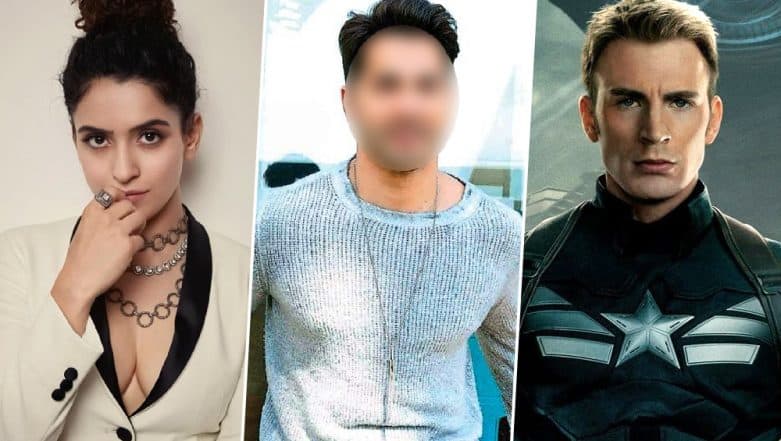 The Avengers: Endgame fever is grabbing everyone. The film released this Friday, April 26 in theatres and the response for the Avengers finale has been phenomenal. The Marvel film was sold out for its opening weekend during its advanced booking itself. Bollywood celebrities too have been known to be fans of the franchise and the latest to talk about the film was Dangal girl, Sanya Malhotra. At a recent event, the actress disclosed that she's not getting tickets for the film and is waiting to catch the film. Avengers EndGame Box Office: 5 Major Global Records the Marvel Film Broke As It Made $1.2 Billion In its Opening Weekend!
Speaking about her love for the superhero film, the Badhaai Ho star also disclosed her favorite character from the film. Sanya was spotted at the launch of Palladium's spring-summer art installation in Mumbai when the media quizzed her about Avengers: Endgame. When asked about her favorite superhero from the film, Sanya quipped, "Captain America". Well, we certainly appreciate her choice. Captain America is impressive and even more the actor who plays him, Chris Evans. Avengers EndGame Movie Review: Marvel's Superhero Film Is an Emotionally Wrenching, Enriching FanBoy Experience That Goes for Your Heart!
When asked about a Bollywood actor she would love to see in the role of Captain America, Sanya had an interesting response. After giving it a thought, she said, "Varun Dhawan". Well, he certainly has the cuteness of Chris Evans but would Varun be able to pull off the amazing action that Captain America does? What do you say?After Dangal, Badhaai Ho and Photograph, Sanya Malhotra Signs Her Next Project With Aditya Roy Kapur - Read Details.
We have seen Varun Dhawan in action films such as Dishoom and when it comes to the costume, we are sure the actor will look great in the superhero getup. Who according to you is the best choice to play Captain America among Bollywood actors? Tell us in the comments section below!