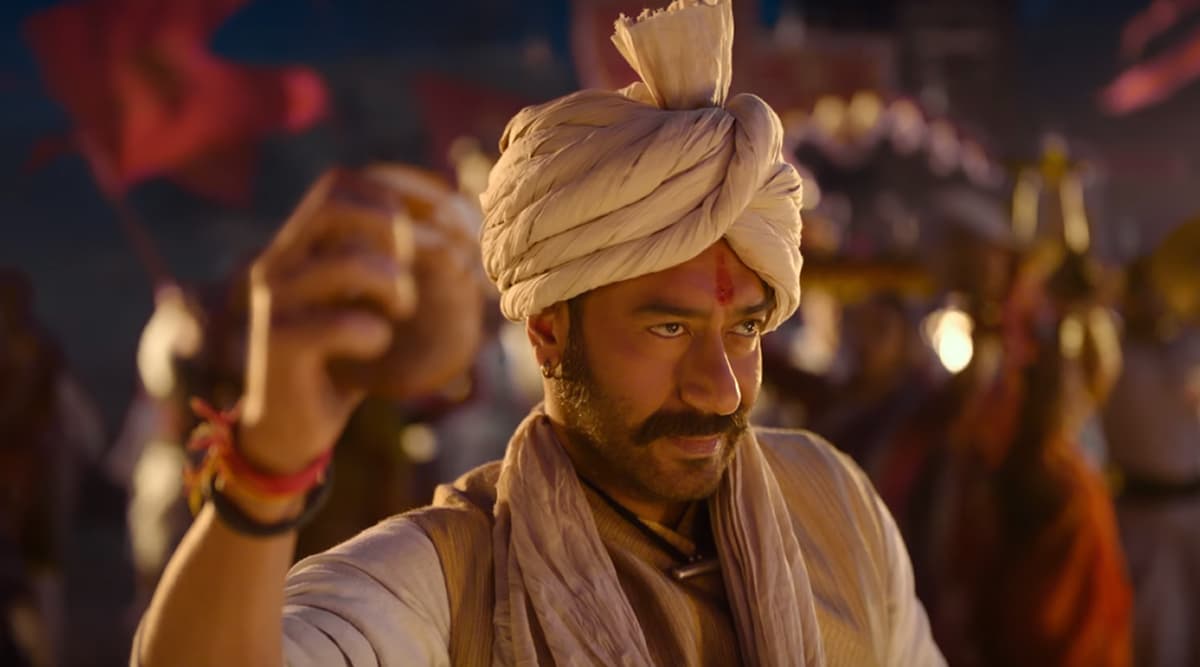 Tanhaji: The Unsung Warrior is based on the brave exploits of the Maratha warrior Tanhaji Malusare. The general of Shivaji Maharaj, Tanhaji is known for the capture of Kondhana fort from the Mughals, giving his life in the process. Tanhaji is directed by Om Raut, and has Ajay Devgn play the main lead. His real-life wife, and the wonderful actress Kajol, is playing his reel wife here, while Sharad Kelkar is playing Shivaji Maharaj. And let's not forget, Saif Ali Khan is playing the sadistic antagonist in the fil too. Ajay Devgn's Tanhaji: The Unsung Warrior Mutes The Word 'Rajput' Referring To Saif Ali Khan's Character Udaybhan Rathod.
The first half gives us the background of Tanhaji, who sees his father killed during a battle and takes the mantle from him. After he grows up, he becomes the right-hand man of Shivaji Maharaj and is an expert in guerrilla warfare. The first major fight sequence in the film, that becomes a display of his tactics and valour, is very impressively shot. The movie then moves on to show how Kondhana fort is cheated out of the hands of Marathas by the Mughals, under the rule of Aurangzeb. Tanhaji, who is in the midst of his son's wedding preparations, takes the mission to regain the fort himself. Tanhaji Song Ghamand Kar: This Track Featuring Ajay Devgn, Kajol And Saif Ali Khan Is A Rousing War Cry (Watch Video).
What he didn't anticipate is that his opponent is not the one to play by the rules, and whom the movie wants us to forget is a Rajput. The first half impresses when it focuses on the action scenes and the visual gimmicky. But the dramatic portions in between lack depth. Overall, an engaging first half that sets up a hopefully exhilarating second half.