A Haunting in Venice Movie Review: Kenneth Branagh returns as both the director and the lead character in A Haunting in Venice, the third Hercule Poirot adventure of his franchise. This time, things take a spooky turn. Not only does the period setting align with Halloween, but also, the prime suspects in a murder could be supernatural entities. Even Hercule Poirot's unwavering belief in the absence of the supernatural in our world is put to the test as he unravels one of his darkest mysteries. A Haunting in Venice Review: Kenneth Branagh's Whodunnit-Thriller Receives Mixed Response From Critics.
So, what's the case all about? A decade after the events of Death on the Nile, Poirot is pulled out of his idyllic retirement in Venice by an acquaintance, an author named Ariadne Oliver (Tina Fey), who bases her books on his investigations. Ariadne seeks his assistance in exposing a medium named Joyce Reynolds (Michelle Yeoh), whom she suspects is a fraud. Joyce is conducting a séance that evening at Rowena Drake's (Kelly Reilly) haunted house, formerly a hospital where children tragically died. Rowena wishes to contact her deceased daughter, who supposedly died by suicide a year ago.
The séance attracts other guests, also including Poirot, Ariadne, and Poirot's bodyguard, Vitale Portfoglio (Riccardo Scamarcio). However, the evening takes a shocking turn with an unexpected death, and as a storm rages outside, Poirot must solve the case before dawn breaks, all while experiencing eerie encounters himself.
Watch the Trailer of A Haunting in Venice:
I must confess, among all the Hercule Poirot movies directed by Kenneth Branagh, A Haunting in Venice was the one that excited me the most before release. This was the only film where I didn't know the killer's identity beforehand, as I hadn't seen the previous movie adaptations or read Agatha Christie's novel Hallowe'en Party. I've heard that the movie has made significant changes to the setting and characters of the novel, so those unfamiliar with the source material could be in for a surprise.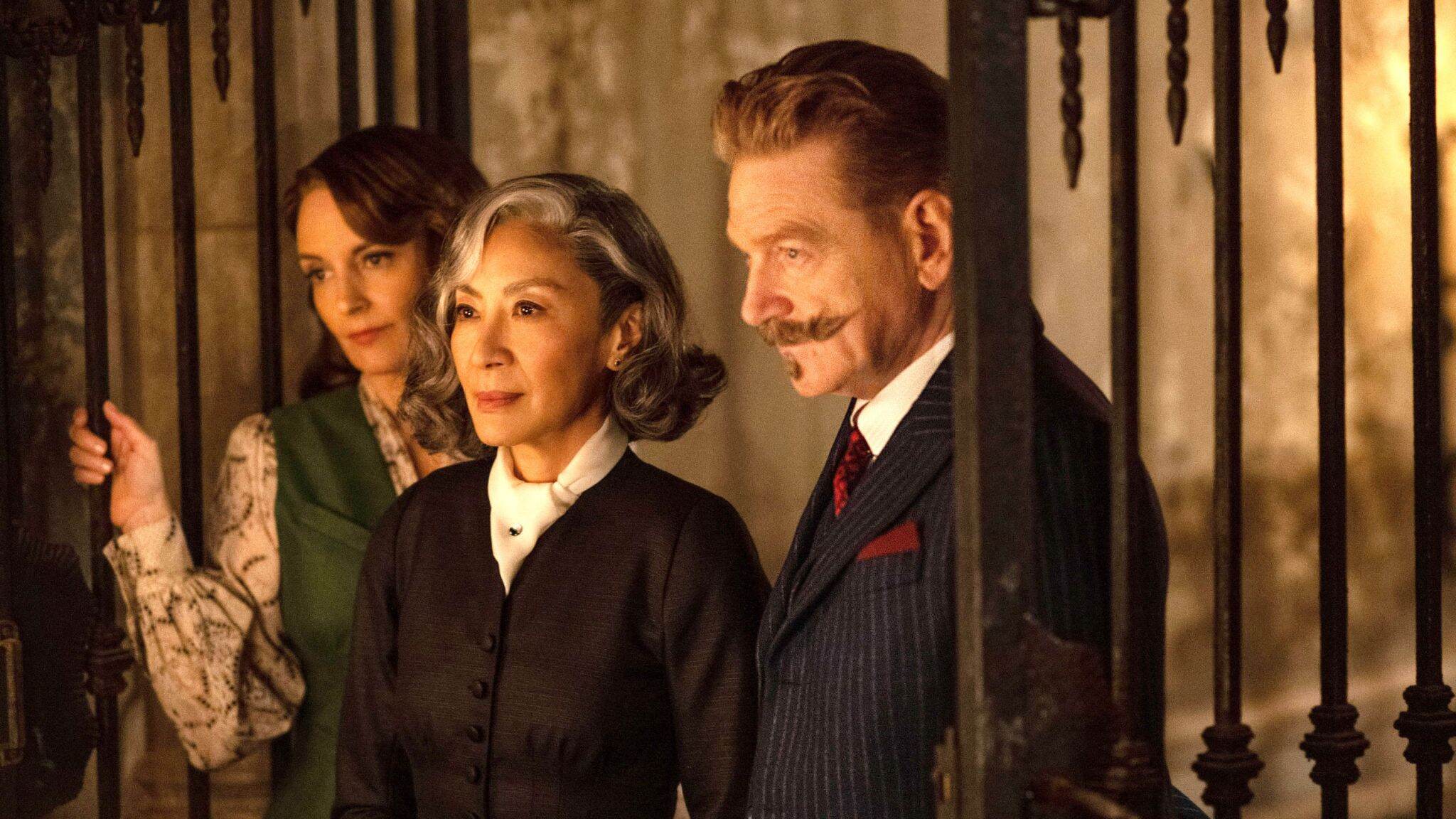 A Haunting in Venice adopts a slower and more atmospheric tone compared to its predecessors, which suits its setting perfectly. Each character is not only unnerved by the house but also haunted by their own pasts. While this may make them less vibrant suspects than in previous films, it occasionally makes the movie feel a bit dull as well especially before the murder happens. However, it also provides Branagh with the opportunity to extract fine performances from his cast, with Reilly, Jamie Dornan, Jude Hill (a mini Belfast reunion here), Tina Fey, Camille Cottin, and Michelle Yeoh all delivering commendable performances. Fey, in particular, adds a lively contrast to Poirot's rather somber nature (I'm not a big fan of how Branagh portrays his weathered detective as so weighed down by life and the deaths he has witnessed). I wonder if he cast her after watching Only Murders in the Building.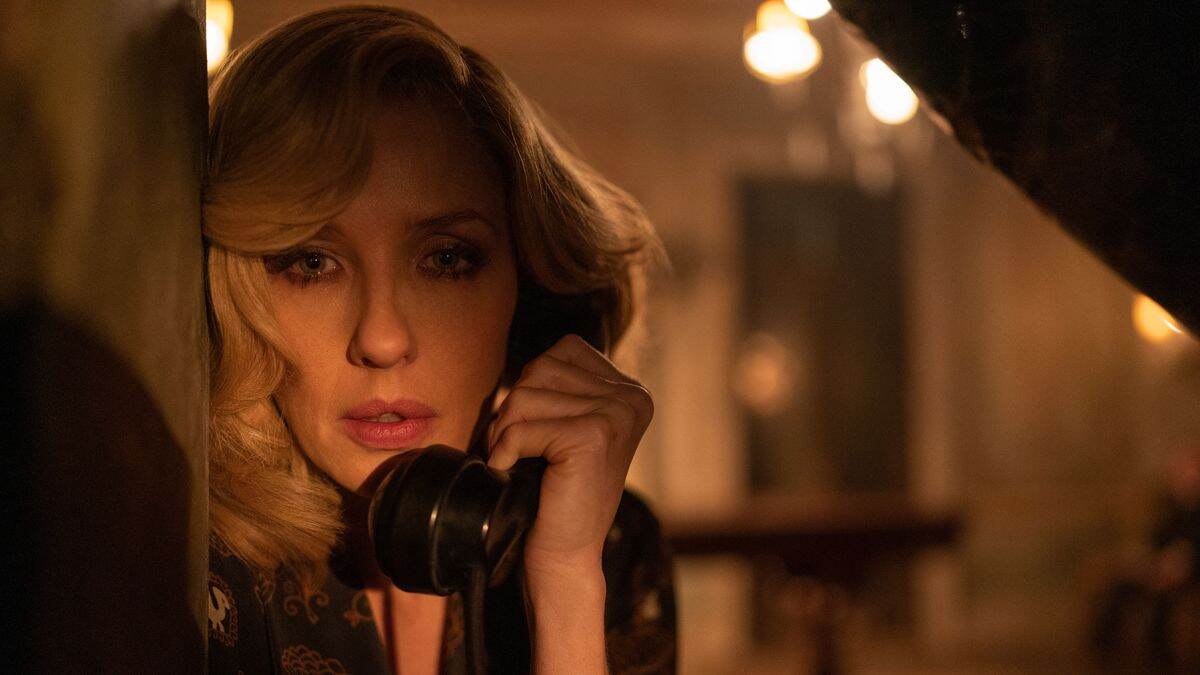 The slow-paced mystery benefits from moody set design and dim lighting, creating the ideal haunted house atmosphere. Like Poirot, even the audience is made to question whether everything is natural within its walls. However, the horror elements aren't intended to frighten but rather to contribute to the mystical and somber ambiance. This isn't your typical Conjuring experience. The Nun II Movie Review: A Conjuring Spinoff that Falls Flat with Predictable Scares and a Jumbled Plot!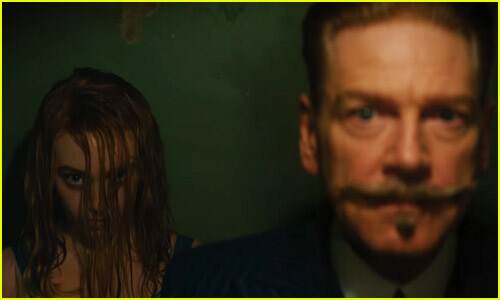 Regarding the mystery plot in its entirety, does it ultimately lead to a satisfying conclusion? Perhaps, having devoured numerous mystery novels, including the works of Christie, the culprit turned out to be the individual I had initially suspected, someone who has the most discernible connection to both past and present murders. On a couple of occasions, the film did attempt to shake my certainties, coming tantalisingly close to success, but in the end...
Final Thoughts
A Haunting in Venice ranks as my second favorite installment in Kenneth Branagh's series of Hercule Poirot films, trailing only behind Murder on the Orient Express. Although its deliberate pacing and somber atmosphere may not cater to every palate, Branagh's direction, the eerie ambiance of the film, and the stellar performances all contribute admirably to maintaining the enigmatic allure of this mystery.
(The above story first appeared on LatestLY on Sep 16, 2023 12:17 AM IST. For more news and updates on politics, world, sports, entertainment and lifestyle, log on to our website latestly.com).