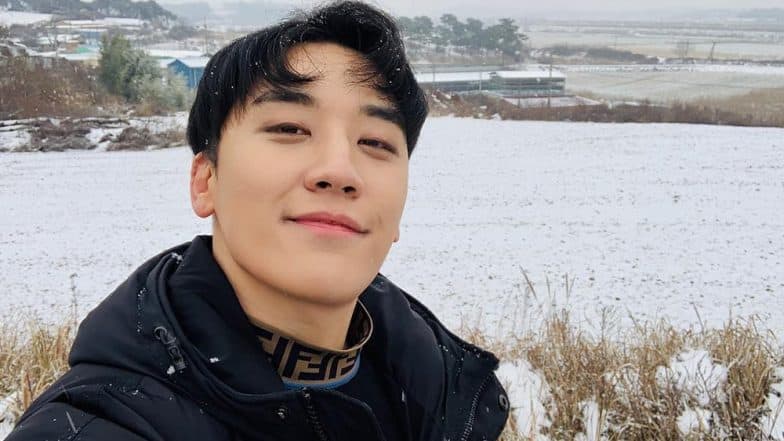 Seungri, a member of one of the greatest South Korean K-Pop bands 'Big Bang' has decided to quit the industry. The 28-year-old announced his exit after allegations regarding his involvement in a sex bribery case start surfacing and soon became viral. Seungri has been charged with supplying prostitutes to foreign investors in his private club in Seoul. In order to protect his band and also the supporting talent agency YG Entertainment, Seungri decided its the best to retire. He posted an emotional message to his followers, announcing him quitting not just his band, but the industry altogether. K-Pop Fan Oli London Spent USD 250,000 to Look Like BTS' Idol Jimin, Releases Video of Song 'Perfection'.
28-year-old K-pop star Lee Seung-hyun who is more popularly known by his stage name Seungri has been charged in a sex bribery case. The initial investigation began at the end of January this year. He is said to have procured prostitutes to some businessmen in Seoul's popular nightclubs. As soon as the news came out, it spread like wildfire on social media. It also affected the shares of YG Entertainment, which went down by almost 16%. Other K-pop management companies also suffered a low hit following this scandalous news. Seungri has denied all the allegations. But he is also said to be involved in illegal drug use, sexual assault and corruption.
Check Seungri's Post Announcing His Decision to Quit K-Pop
View this post on Instagram
Seungri thanked his fans for the support and also apologised to them. According to a report, he has also been banned to leave his country and is now officially regarded as a suspect. While the K-pop genre is gaining popularity in the last few months, this piece of news tarnishes the image of the K-pop culture. Seungri's way of life had also earned him the nickname of the Great Gatsby of Korea. If found guilty of the charges, he would have to serve a prison term of upto 3 years. Seungri has said he will cooperate with the police regarding the investigations. K-Pop All-Girl Band BLACKPINK Turn Covergirls for Billboard Magazine March Issue, Check Pics From Their Photoshoot.
Seungri made his debut in the industry in the year August 2006 and is the youngest member of the band. Their songs have won many fans across Asia and even been recognised in the US and Australia.