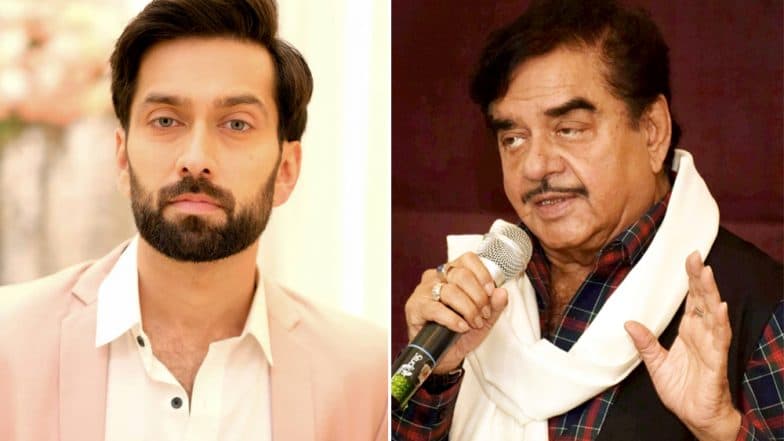 On Wednesday at a book launch, actor and politician Shatrughan Sinha kinda dug his own grave when he commented on the #MeToo Movement and despite him asking one and all to take it in humour, we couldn't. Here's what Shatrughan Sinha said- "Today is the time of #MeToo, and there shouldn't be any shame or hesitation to say that behind a successful man's fall is a woman. Behind the troubles and infamy of successful men, there have been mostly women that I've seen in this movement. I really call myself fortunate that in today's times, tamam harkate karne kay bawajood (despite everything that I've done), my name hasn't come out in the #MeToo movement. Hence, I listen to my wife and often take her as a shield with me so that even if there's nothing, I can show, 'I am happily married, my life is good.'" Shatrughan Sinha Jokes By Calling Himself Fortunate Since His Name Didn't Come Out in the #MeToo Movement.
He continued, "Don't take it otherwise. Please take it with a plain sense of humour. I highly appreciate and applaud the women, who, better late than never, have come forward... I salute their courage and guts. But beyond that, I don't want to go further at this hour because it's a book launch event and we should not cross our limits. But having said this, I understand what you are saying and I am highly supportive of what you said." #MeToo Movement: DID Season 1 Winner and Actor Salman Yusuff Khan Accused Of Molestation!
Despite him asking people to take his statements seriously, we could not help but take them into scrutiny. And actor Nakuul Mehta, who is known for his unabashed and frank opinions on social media, too voiced out his views on the actor's statements.
And his take seemed to resonate what I personally and a lot of others have been wondering. See Nakuul's post below:
This did not even need a KWK couch! Absolute bonkers. https://t.co/YYjYIyOTzr

— Nakuul Mehta (@NakuulMehta) February 7, 2019
We can definitely say that Nakuul took words right out of our mouths. Also, what we did not miss was his reference to the (now) very controversial 'Koffee' couch. Nakuul who comes across as a huge advocate of the #MeToo movement, had revealed in an earlier interview - It is time for men to introspect. #MeToo has made me introspect too. I think about my behaviour in the workspace and wonder how I can bring in change. Have I been complicit in any way or not stood up for a friend? Men need to understand where their prejudices originate from, acknowledge the conditioning of our environment and have dialogues with people." Nakuul Mehta Opens Up About #MeToo Movement, Says 'It Is Time for Men to Introspect'.
It can be recalled that while Bollywood celebs revealing juicy gossip on Koffee With Karan was fine and newsworthy all this while, KWK 6's controversial episode starring cricketers K L Rahul and Hardik Pandya and the latter's very insensitive and degrading comments on women, took the controversial 'Koffee' couch to another level altogether.